After months of eating mediocre produce, I always look forward to eating fresh, homegrown tomatoes, greens and herbs. They pair so well with locally made cheeses like the ones available from Conebella Farm. Fresh Mozzarella and Cheese Curds are simple and versatile cheeses, perfect to have with fresh produce, good bread and dipping oil.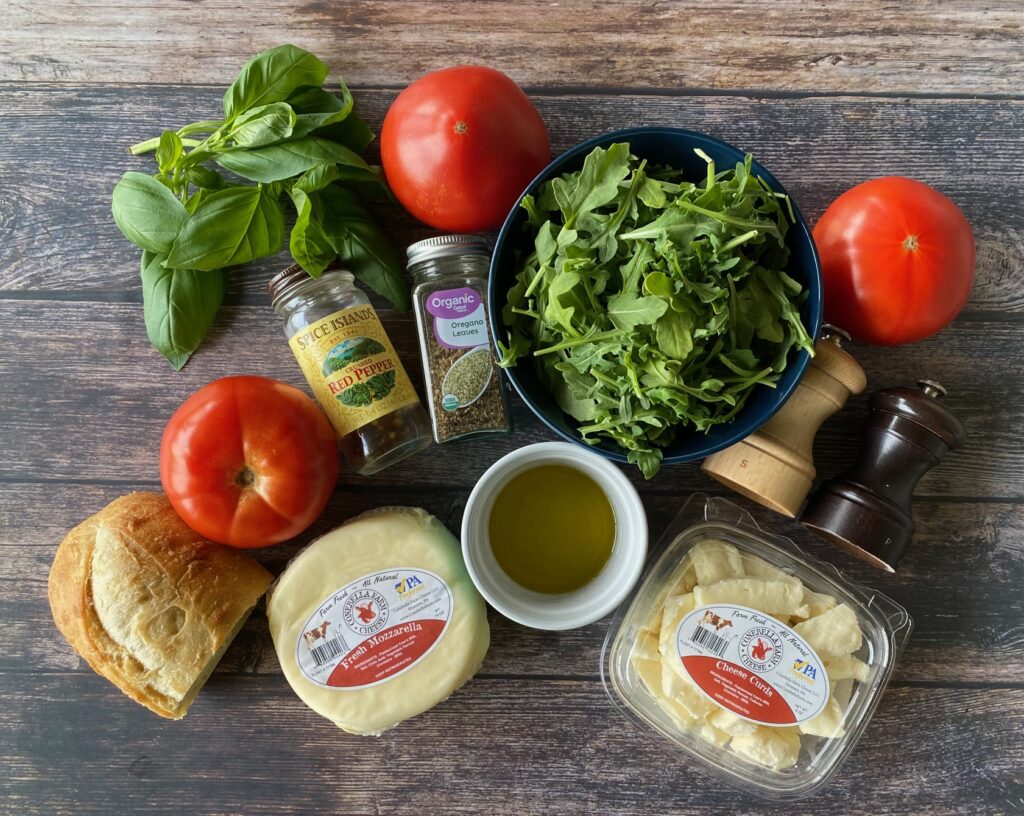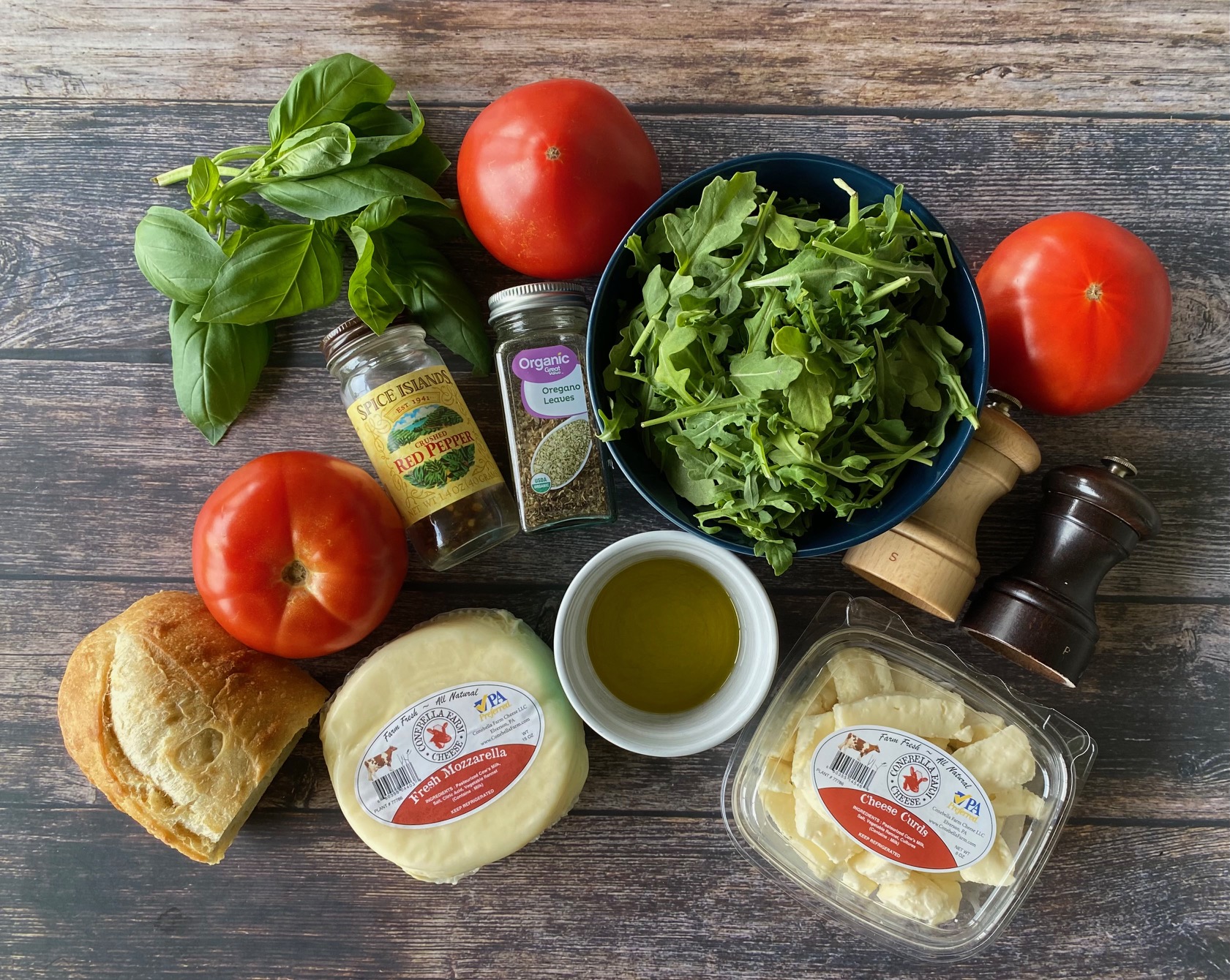 Here's how I made my Fresh Mozzarella Board:
Ingredients:
Fresh Mozzarella and Cheese Curds
Italian Bread
Olive oil, salt, pepper, oregano and red pepper flakes
Greens like arugula or spring mix
Fresh tomatoes
Instructions:
Grab your favorite cheeses from Conebella Farm – I used Fresh Mozzarella and Cheese Curds. Slice up the Fresh Mozzarella and arrange the Cheese Curds on a plate or cheese board.
Procure some bread, preferably a bake at home loaf that you can serve hot. Bake it according to the package instructions and slice it.
Make the dipping oil by pouring olive oil into a small bowl and topping it with freshly ground salt and pepper, hot pepper flakes and oregano.
Drizzle some of the dipping oil over fresh greens like arugula or spring mix and toss to coat.
Slice up some fresh tomatoes. If desired, sprinkle with salt and pepper.
Make plates of this delicious combination and enjoy!