Find Our Cheese at Local Markets!
Also feel free to stop by our farm store, sunrise to sunset Monday - Saturday (excluding holidays).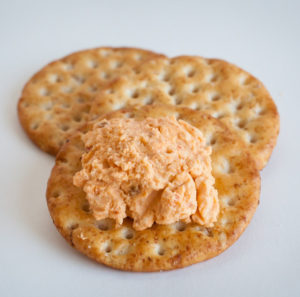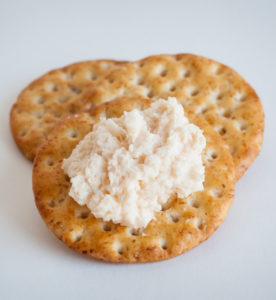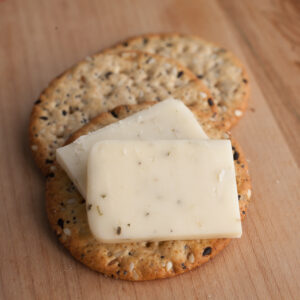 Conebella Farm, an award-winning 100% Ayrshire dairy farm, is located in beautiful Chester County, Pennsylvania. Since 1923, five generations of Gables have called the farm home, including the current owners, Don and Pam Gable and their three sons, Josh, Tyler and Kevin along with Kevin's wife, Emily. The 198-acre farm grows all of the forages for the 105 milking cows and 100 head of young stock.
Conebella Farm Cheese is made from all natural ingredients with the milk from our own cows, which is both antibiotic-free and hormone free. Our experienced cheese makers create fresh mozzarella, cheese curds, a variety of Cheddar and Colby based cheeses (including Garlic & Chive, Jalapeno and Italian) and a line of preservative-free cheese spreads. Taste the difference in this creamy, buttery cheese made from pure Ayrshire milk.
Find our cheese at many area farm markets, or stop by our farm from sunrise to sunset 6 days a week. Browse our cheeses & spreads online.
Garlic. Salt. Pepper. Olive oil. Herbs. Tomatoes. Cheese. Every time I cook Italian food, I wonder why I ever eat anything else. This simple combination of ingredients is so delicious, affordable and easy. From pizzas to pasta, bread, salad or meat, this combination is incredible in so many recipes. We paired these ingredients with our fresh mozzarella, and it did not disappoint! Although there is much more to Italian cooking […]
It's soup season! Tortilla Soup or Mexican Chili is the perfect thing for these cold, rainy fall evenings, especially topped with Conebella Farm Sharp Cheddar. This recipe is so quick to make and so delicious! I love to make it for company since it's easy to put together ahead of time. It's also great for taking on vacation because it's so easy to pack the canned goods since they can […]
In summer, fresh produce makes all the difference. I'll never forget the first time I grew my own lettuce - the flavor of homegrown lettuce is incredible! While I don't currently have the property to be able to grow my own lettuce, I like to buy it from local farms. Some of my favorite kinds of homegrown lettuce include butterhead lettuce, which I buy from nearby Weaver's Orchard, but amazing […]