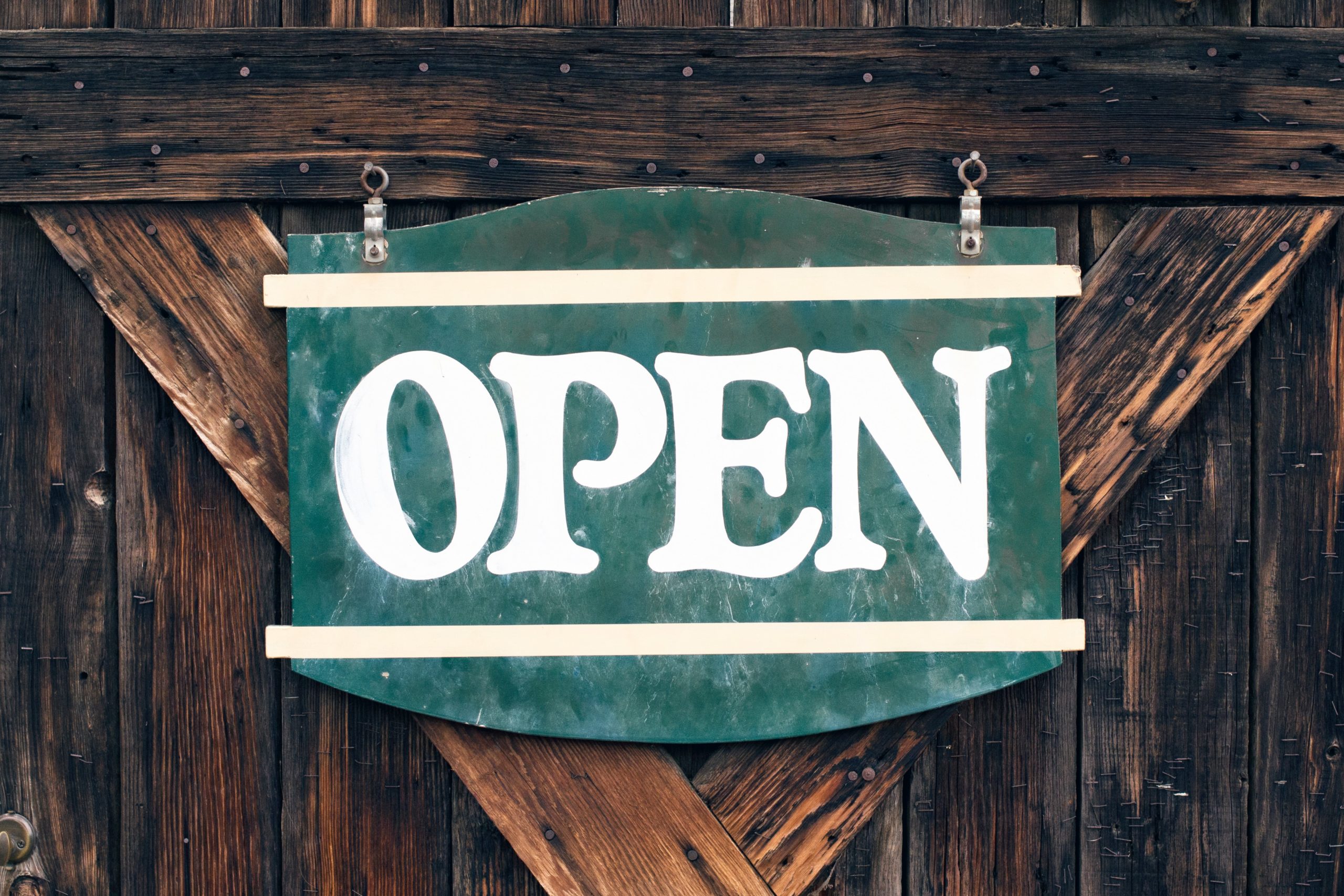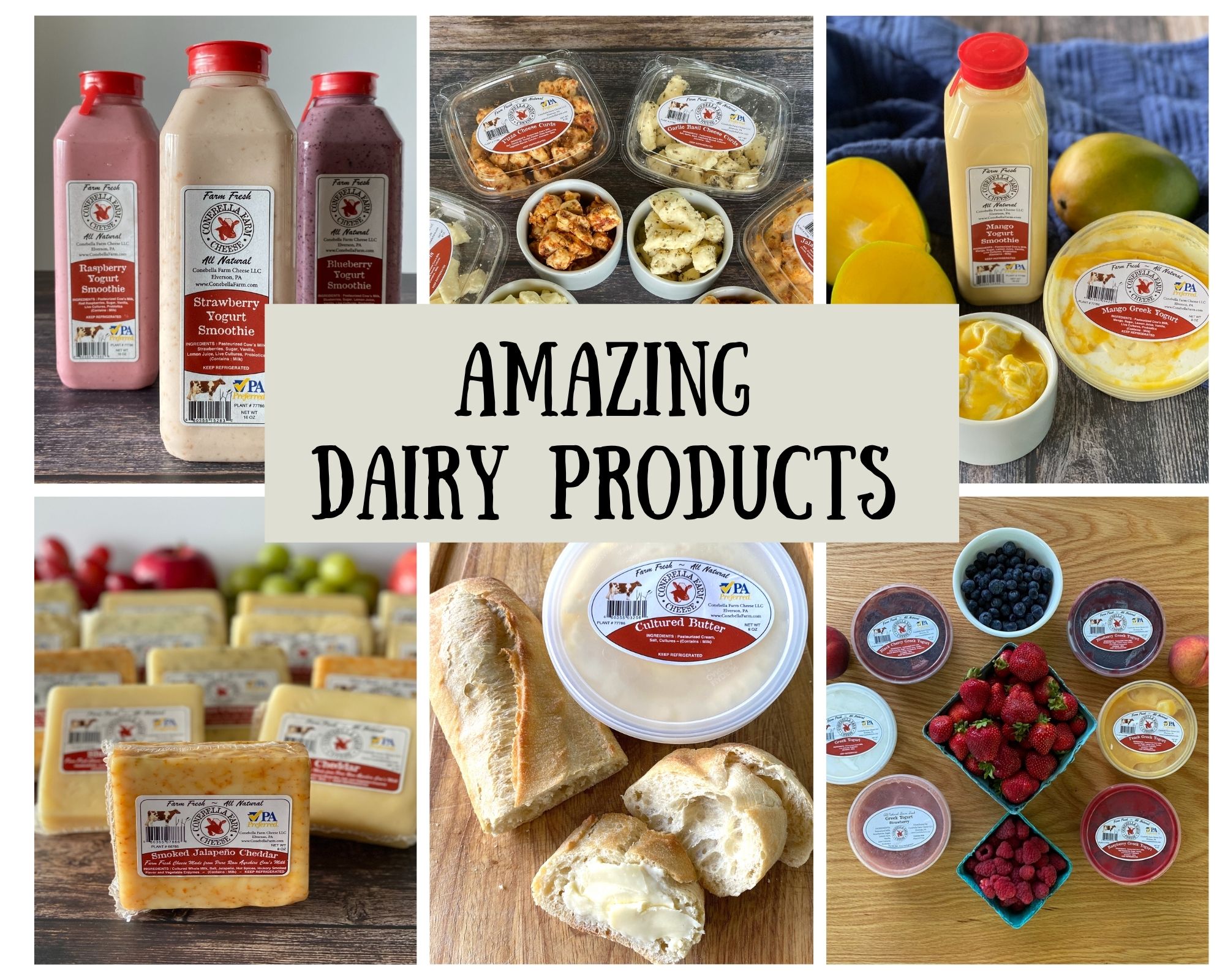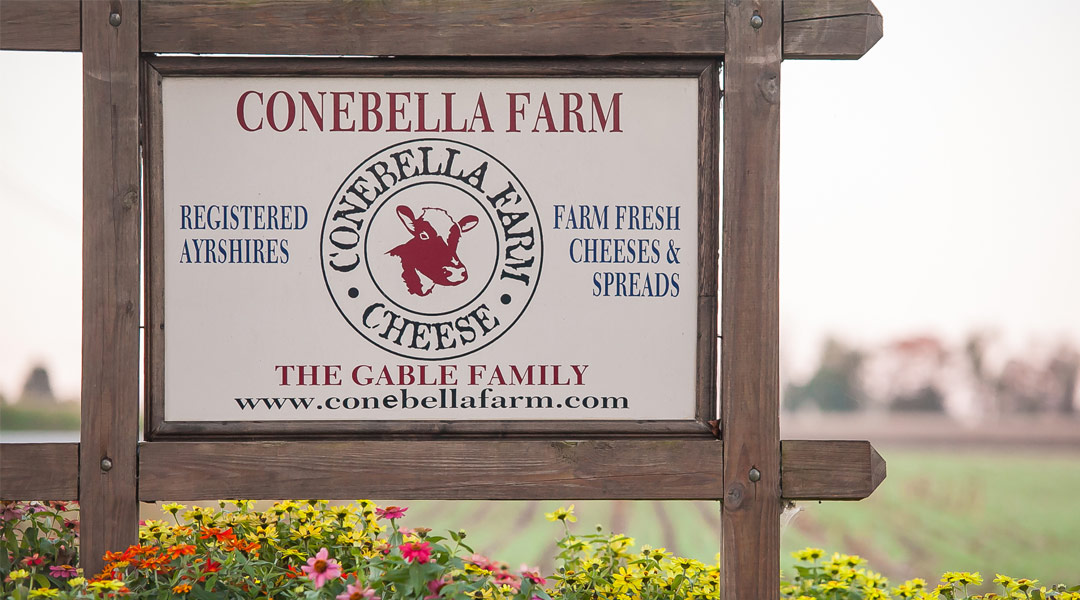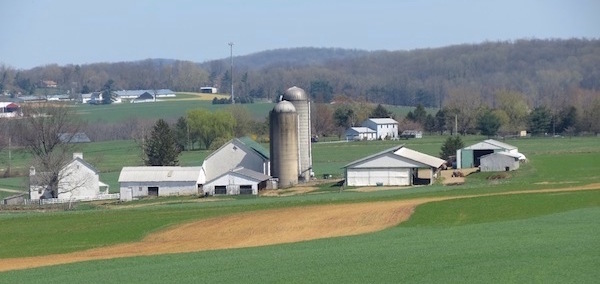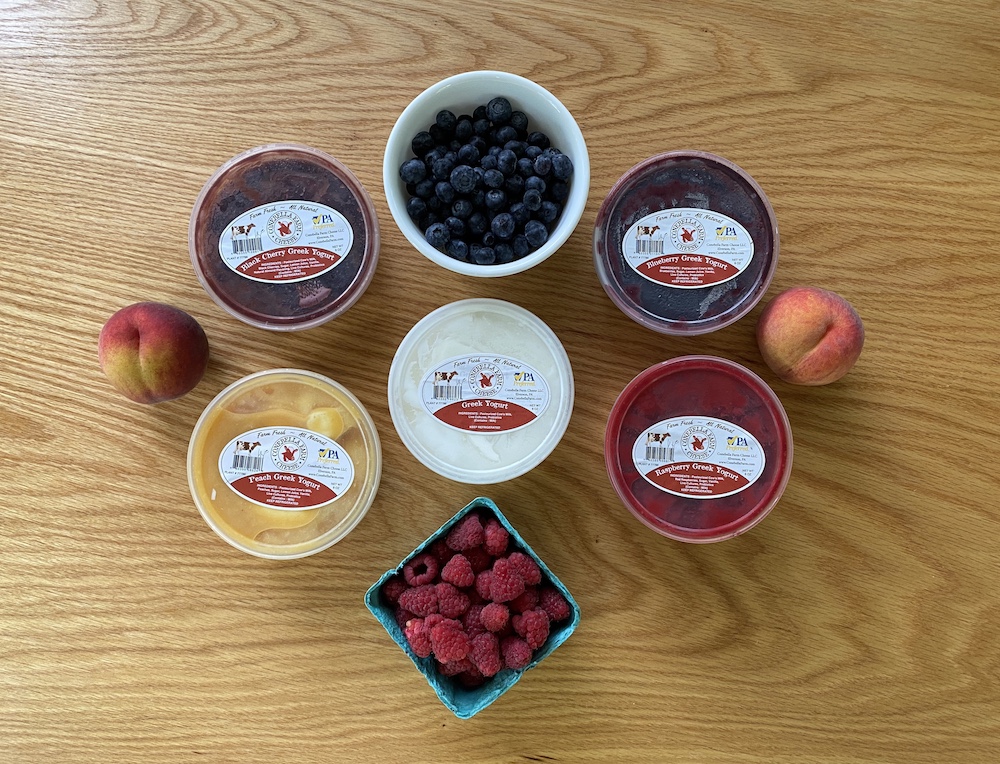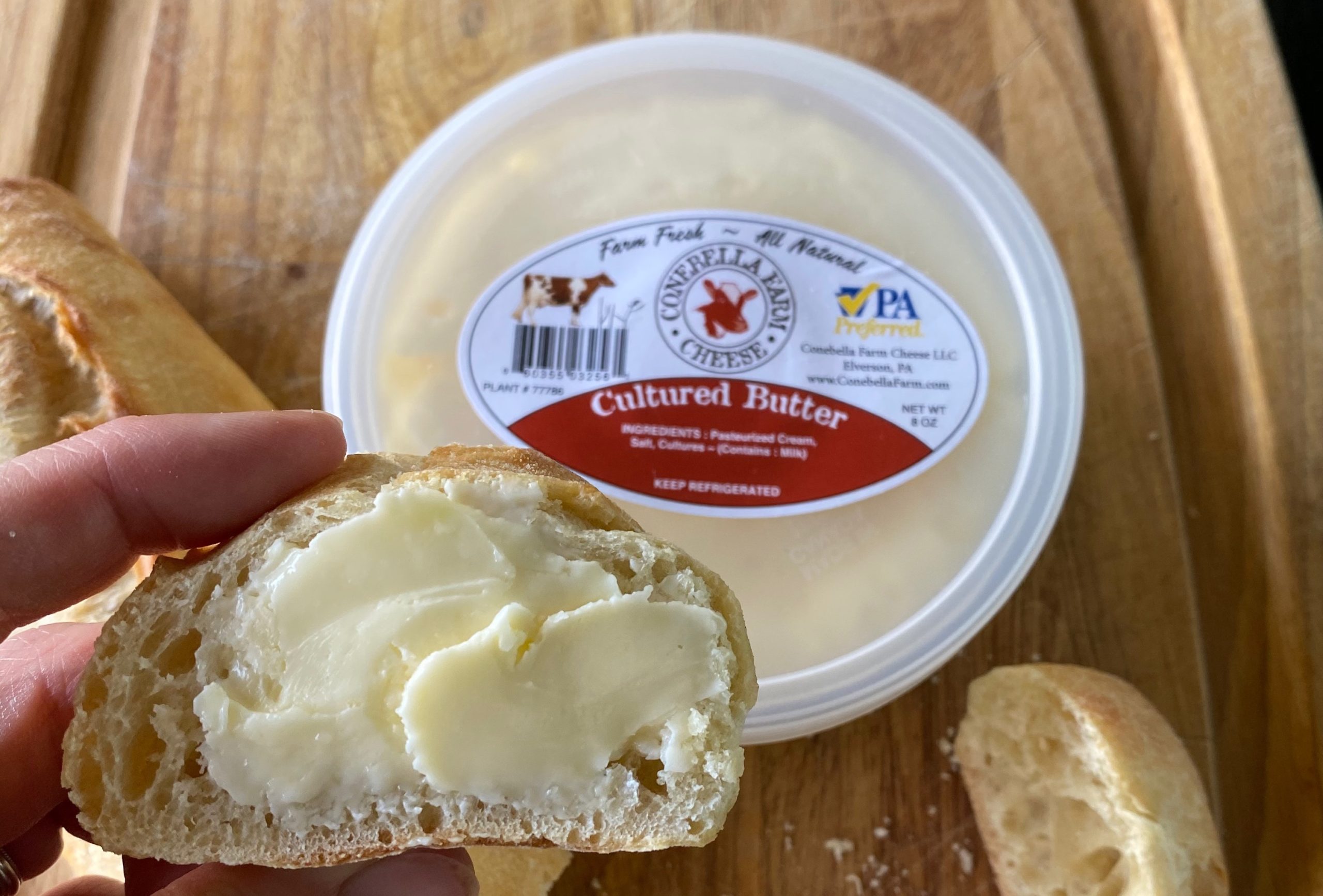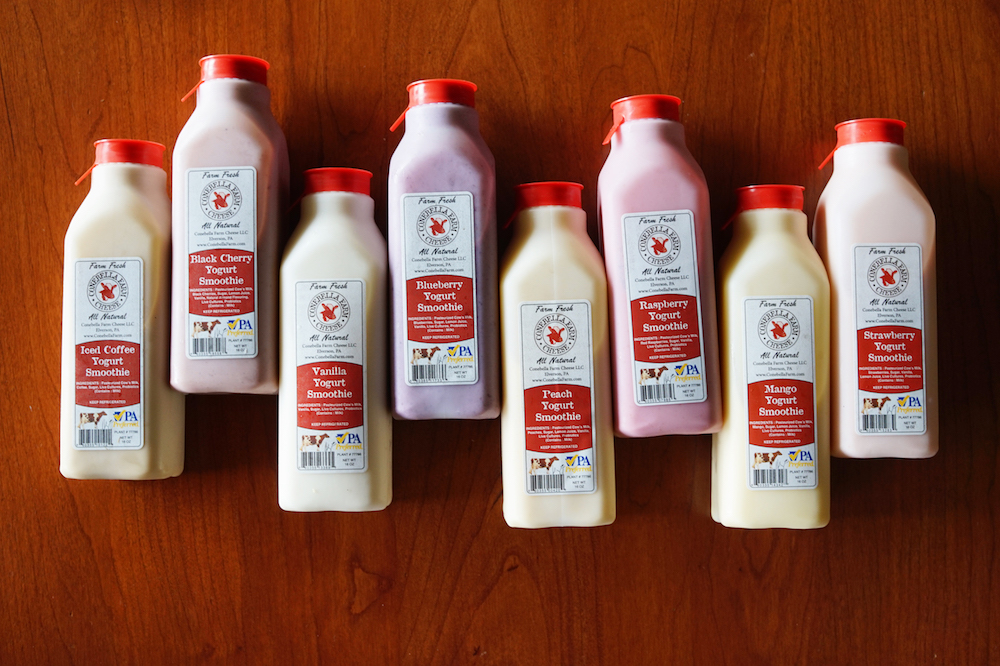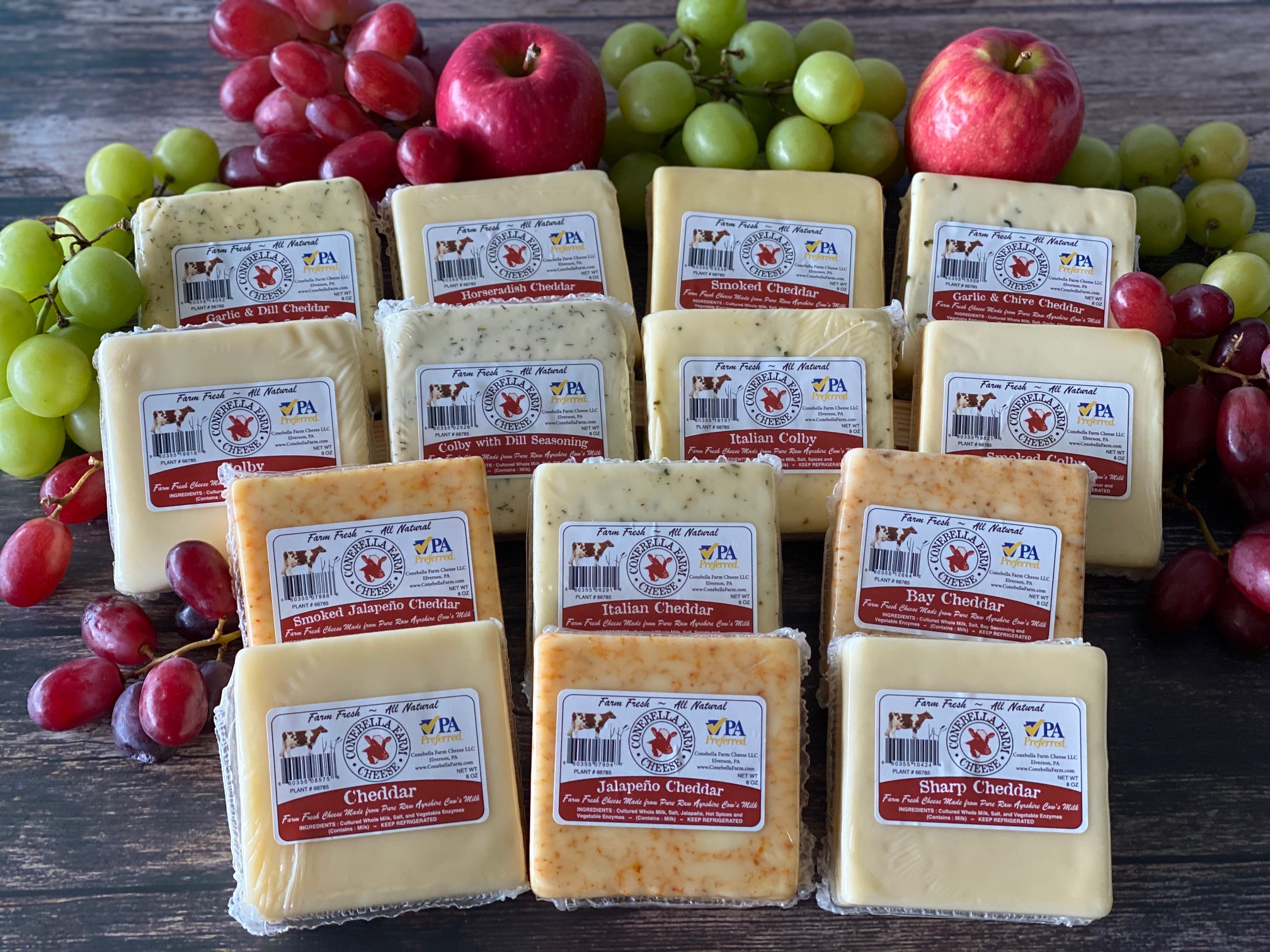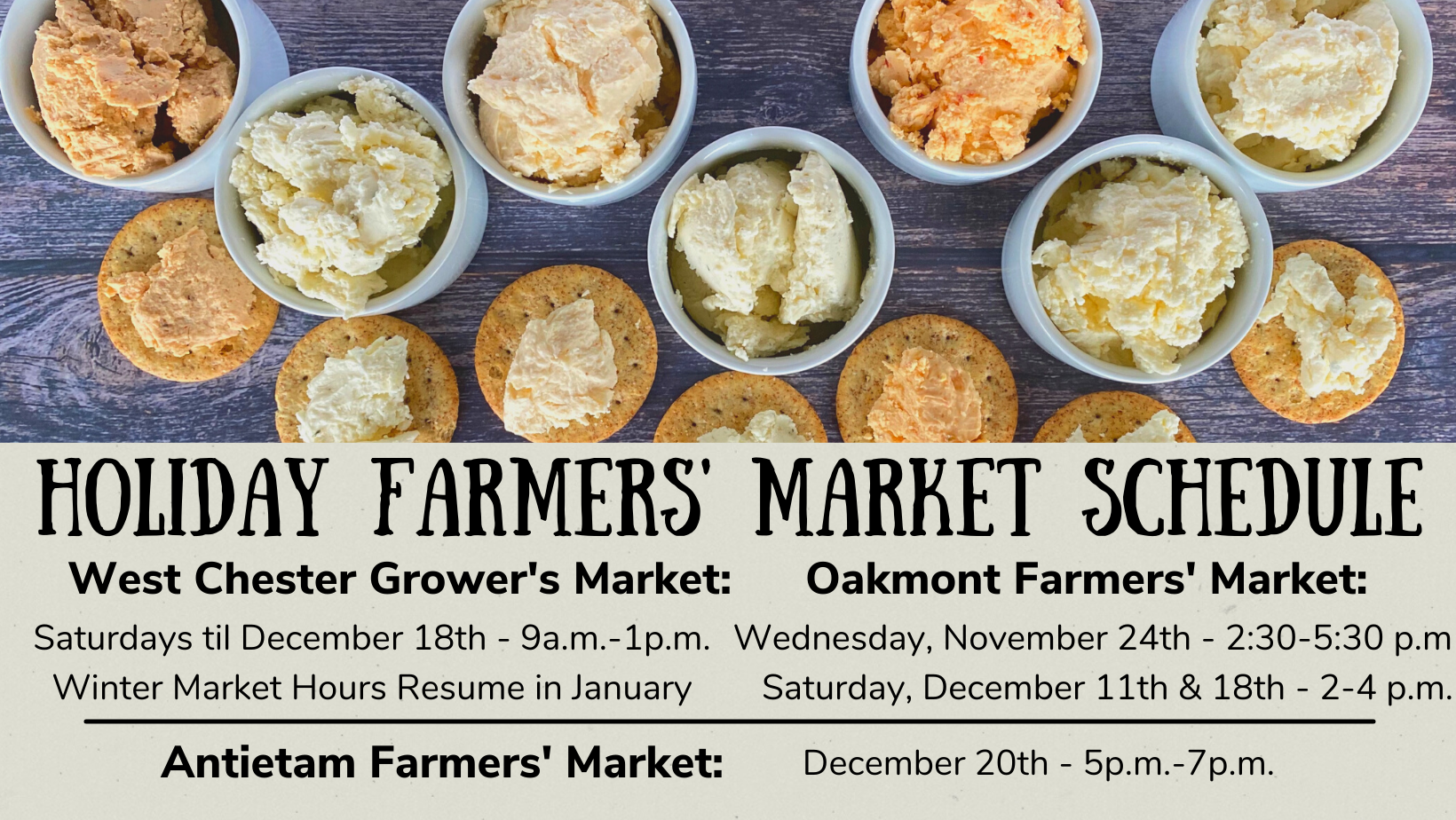 Our Farm Store is Open Sunrise-Sunset Every day
Try all our cheddar and colby varieties!
Find Our Cheese at Local Markets!
Over 50 local retailers carry our dairy products in 15 counties across Pennsylvania, plus New York state too! Find our products near you!
Our full product line includes raw milk, many flavors of Cheddar and Colby cheese, plus cheese curds and cheese spreads in many varieties, fresh mozzarella, cultured butter, Greek yogurts and yogurt smoothies. Stop by our farm store from sunrise to sunset Monday - Saturday (excluding holidays).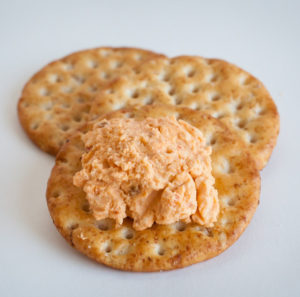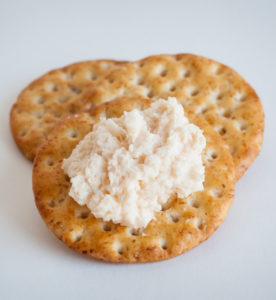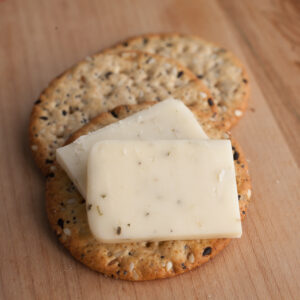 Conebella Farm, an award-winning 100% Ayrshire dairy farm, is located in beautiful Chester County, Pennsylvania. Since 1923, five generations of Gables have called the farm home, including the current owners, Don and Pam Gable and their three sons, Josh, Tyler and Kevin along with Kevin's wife, Emily. The 198-acre farm grows all of the forages for the 105 milking cows and 100 head of young stock.
Conebella Farm Cheese is made from all natural ingredients with the milk from our own cows, which is both antibiotic-free and hormone free. Our experienced cheese makers create fresh mozzarella, cheese curds, a variety of Cheddar and Colby based cheeses (including Garlic & Chive, Jalapeno and Italian) and a line of preservative-free cheese spreads. Taste the difference in this creamy, buttery cheese made from pure Ayrshire milk.
Find our cheese at many area farm markets, or stop by our farm from sunrise to sunset 6 days a week. Browse our cheeses & spreads online.
Since I have family coming in for the holidays, I'm looking for easy recipes to make while they are here. Normally I wouldn't consider homemade pizza to be "easy," but this recipe is pretty easy! The dough should be started either the morning or night before you need it. Since it's thick crust pizza, you make it in a rimmed baking sheet with plenty of olive oil. No need to […]
When I think of Conebella Farm and the family behind the operation, I think of hard work and imaginative determination. The family is passionate about their livestock, the crops they raise to feed them and how they create their fantastic cheeses, spreads and curds.   Farming requires a whole lot of grit and determination, the result of which we are all blessed by at every meal of the day. Growing […]
After months of eating mediocre produce, I always look forward to eating fresh, homegrown tomatoes, greens and herbs. They pair so well with locally made cheeses like the ones available from Conebella Farm. Fresh Mozzarella and Cheese Curds are simple and versatile cheeses, perfect to have with fresh produce, good bread and dipping oil. Here's how I made my Fresh Mozzarella Board: Ingredients: Fresh Mozzarella and Cheese Curds […]