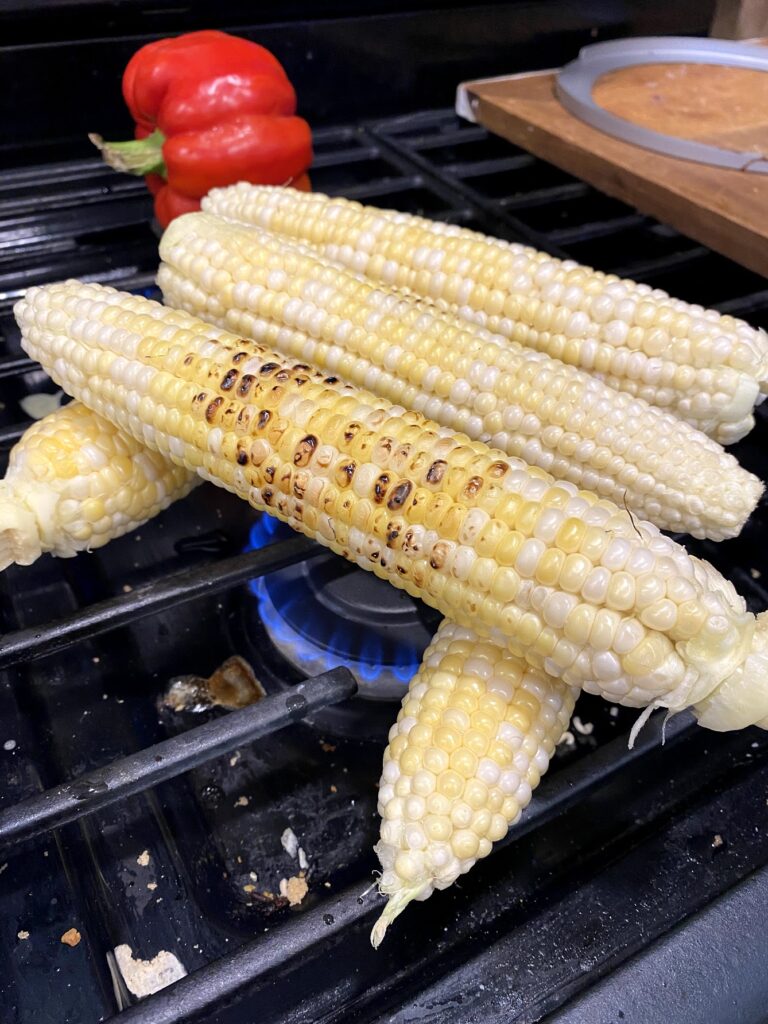 When I think of Conebella Farm and the family behind the operation, I think of hard work and imaginative determination. The family is passionate about their livestock, the crops they raise to feed them and how they create their fantastic cheeses, spreads and curds.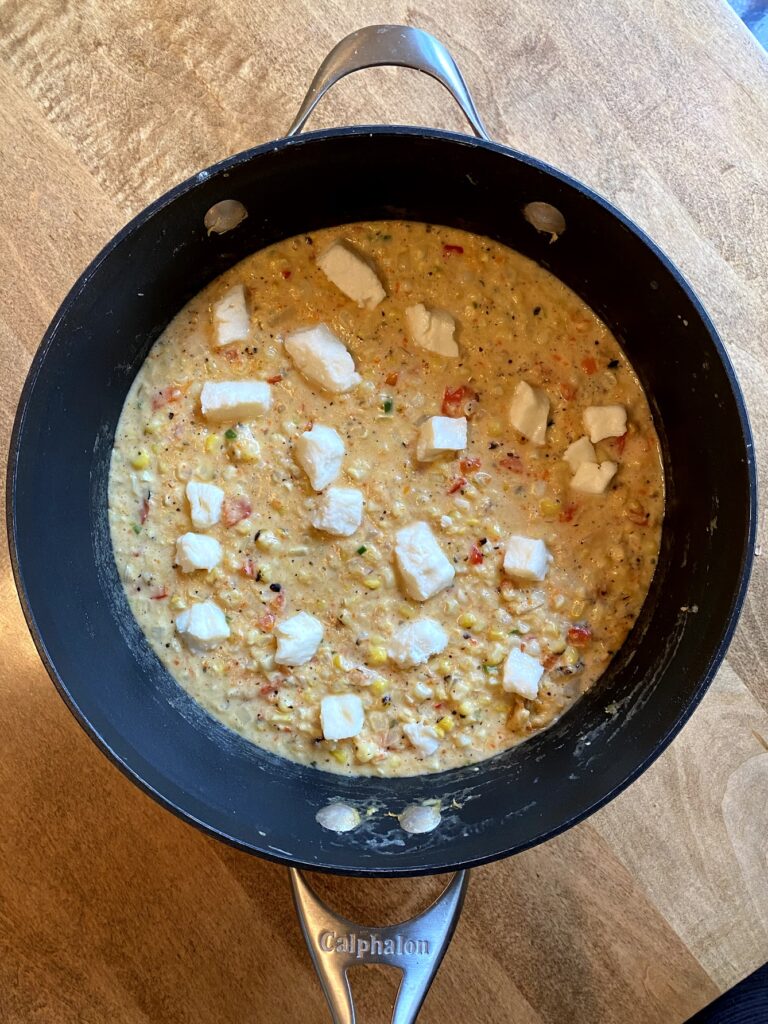 Farming requires a whole lot of grit and determination, the result of which we are all blessed by at every meal of the day. Growing up down the road from my uncles' dairy farm, I am well aware of the grueling work that all farmers undergo in the heat of the summer. Yet, that work and toil comes in the form of fantastic products and produce, creating the most colorful, flavorful pallet on which to build a summer feast.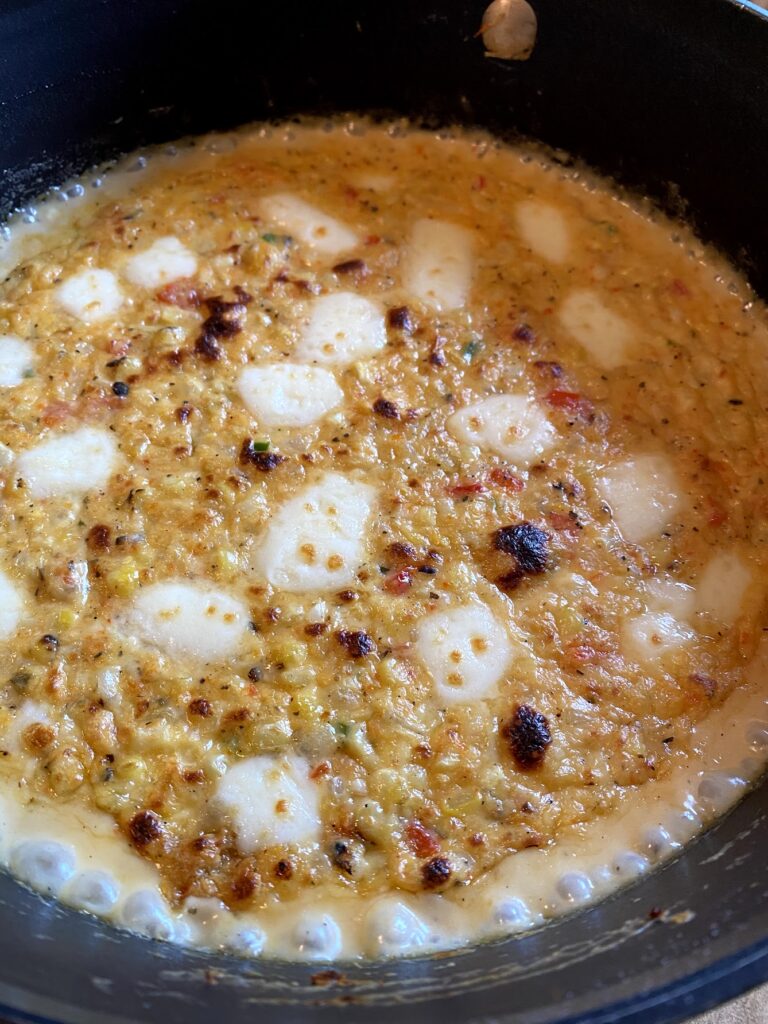 This Summer Creamed Corn invites you to celebrate the work put in on behalf of our local farmers and bring a little heat into your kitchen re-imagining this classic side dish. Use your grill, or even the burners of your gas range, to lightly toast the kernels of fresh ears of corn, and make homemade roasted bell peppers.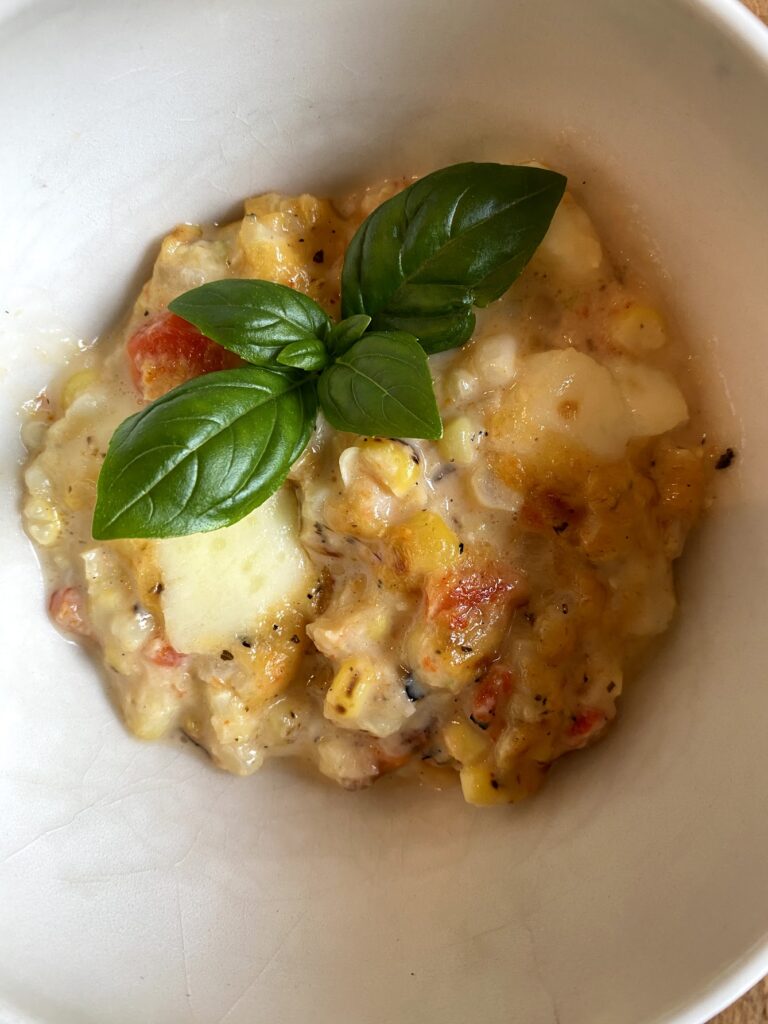 The toasty caramelization that happens to the sugars of the corn, mixed with roasted bell peppers, and a slight kick of jalapeno pepper brings some life into the creamy unctuous classic. The final step of broiling for five or so minutes causes the spectacular curds to melt slightly and turn golden brown. Full of texture and plenty of flavor, Summer Creamed Corn with Conebella Cheese Curds should be your go-to summer gathering side dish. It's sure to be a crowd pleaser.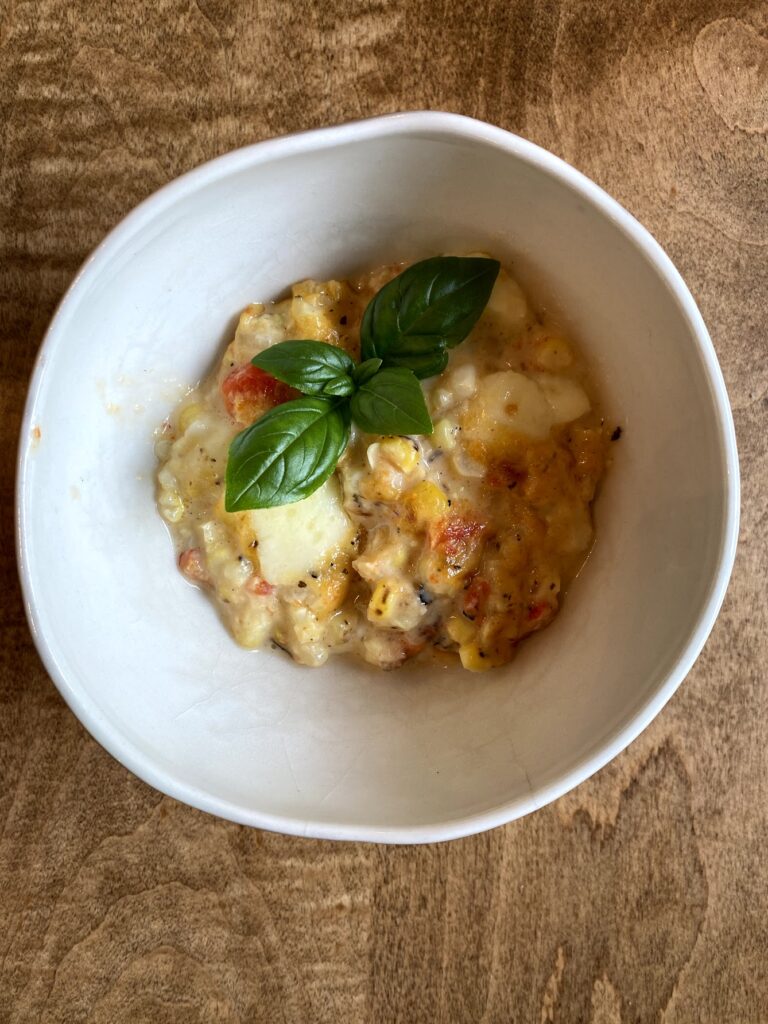 Print
Summer Creamed Corn with Conebella Cheese Curds
Author:
Cook Time:

20 mins

Total Time:

20 mins

Yield:

6

servings

1

x
4

c. freshly grilled corn kernels – roughly 1 dozen ears

1

container of Conebella Plain Cheese Curds

1

small onion – diced

1

red or orange pepper – roasted, skins/seeds removed, diced
Up to

1

jalapeno pepper –  minced, add seeds for more heat

4 Tbsp

. butter

3 Tbsp

. flour

2 tsp

. Sugar

1 tsp

. Minced garlic

¾

c. heavy cream

1

c. milk

½ tsp

. dried basil
Salt and pepper to taste
Fresh basil for garnish
Instructions
Grill whole raw ears of corn over indirect heat on grill, or even over gas range flame until toasted. Some popping will happen as the skins of the kernels rupture. Cut kernels off the ear into a bowl once cool enough to handle.
Cut the bell pepper in half, remove core, membranes, and seeds. Brush the outer skin with olive oil and roast directly on grill, or over gas range flame. Rotate as the skins burn and soften. This will take 10 minutes over low/medium flame. When finished roasting, put halves into a sealed container and allow to steam. This will make removing the outer charred membrane easier. The flavor you want is in the oils, so don't wash the outer part, no matter what!
Combine onion and butter and cook over medium heat in an oven safe pan, stirring often until the onion is soft and clear.
Add flour, dried basil, diced jalapeno pepper, garlic, salt and pepper. Cook 2-3 minutes while stirring.
Add corn and mix well, until all components are evenly distributed.
Stir in milk, cream, and sugar. Stir over medium heat until mixture comes to a boil and thickens. Keep the mixture at a boil for 3 minutes, continuously stirring to prevent burning.
Set the oven to broil. Remove 1 cup of the corn mixture and blend with a blender/immersion blender until smooth. Stir back into the creamed corn.
Adjust the rack to the highest possible position to fit your pan. Scatter Conebella cheese curds evenly across the surface of the summer creamed corn. Roast creamed corn and curds in the oven until curds begin to melt and toasty browned goodness spreads evenly across the surface.
Serve warm and garnish with fresh basil.