There are few things more tasty than melted cheese and crispy potatoes. Conebella Farm's Sharp Cheddar won first prize and best in show at the Pennsylvania Farm Show earlier this year, and there's no debate that this cheddar is truly delicious in any form, but melted on potatoes is an absolutely delicious way to enjoy this cheese.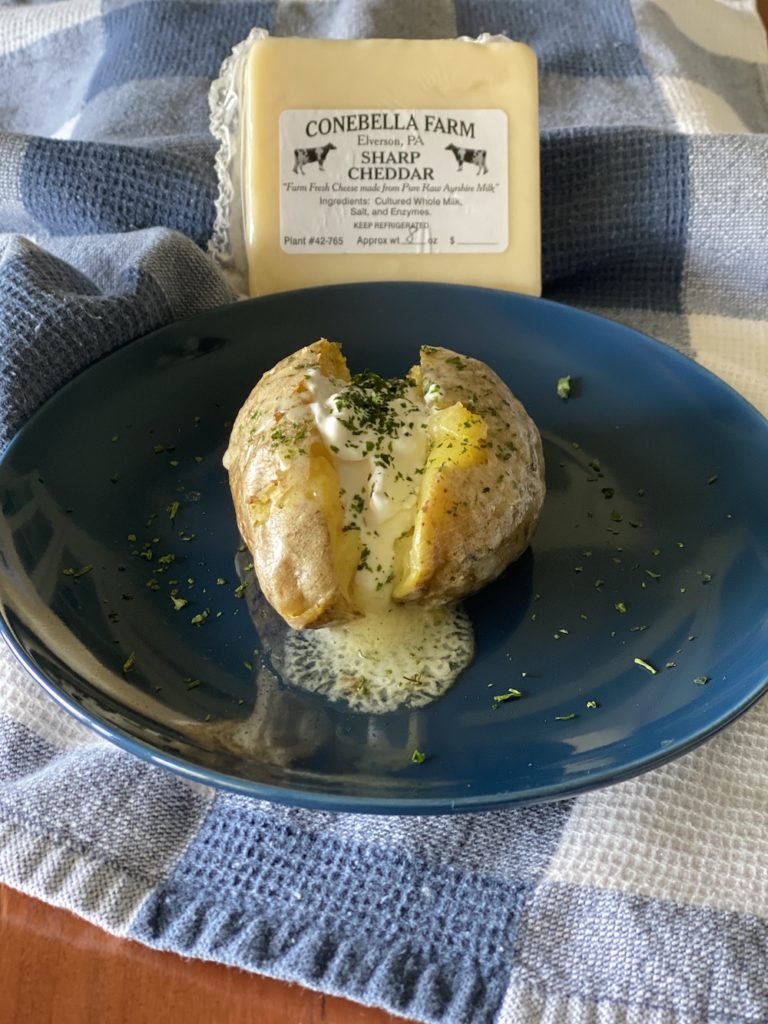 When I make baked potatoes, I like to wash them, pierce them with a fork and then brush them with olive oil prior to baking. This allows the skins to get golden and crispy while baking. I bake them for about an hour at 400 degrees, but the baking time depends a little bit on the size of the potato. Then, for the last few minutes I slice the them and add some shredded Conebella Farm Sharp Cheddar — or really any of their flavored Cheddar or Colby cheeses would taste delicious!
I sprinkled garlic powder and chives on top too, so Conebella Farm's Garlic & Chive Cheddar would be a great option for these baked potatoes. I put the cheese-topped potatoes back in the oven on a cookie sheet and then wait until the cheese is perfectly melted. Then I topped it with sour cream, parsley and chives.
Another way you could do this is to make baked potato "fans" where you slice a raw potato in cross-sections half-way through, and then brush them with olive oil and bake approximately an hour at 400 degrees.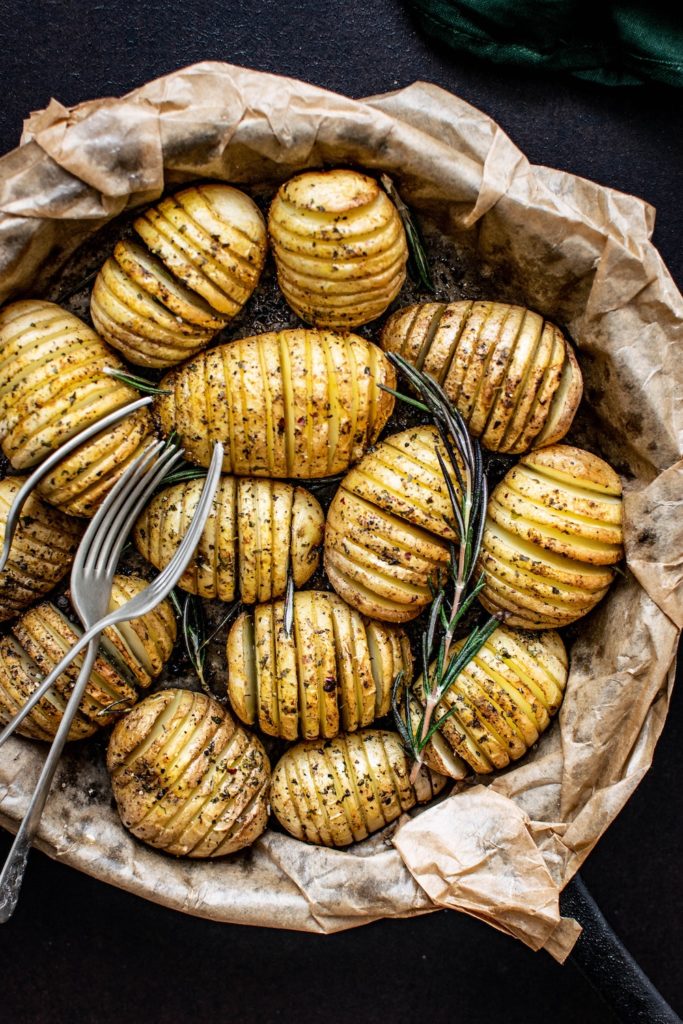 Many countries around the world have different ways of cooking potatoes, many of which are smothered in butter or cheese. Irish recipes call for mashed potatoes, English recipes dice and roast them, the Swiss make hash-brown-like Rösti and the French make Au Gratin Potatoes and Tartiflette. However you enjoy them, the cheese is a must!