I used to always have a batch of freshly baked Maple Pecan Granola on hand. Always. I ate it every morning for breakfast with milk or yogurt, and often as snacks with yogurt and fresh fruit.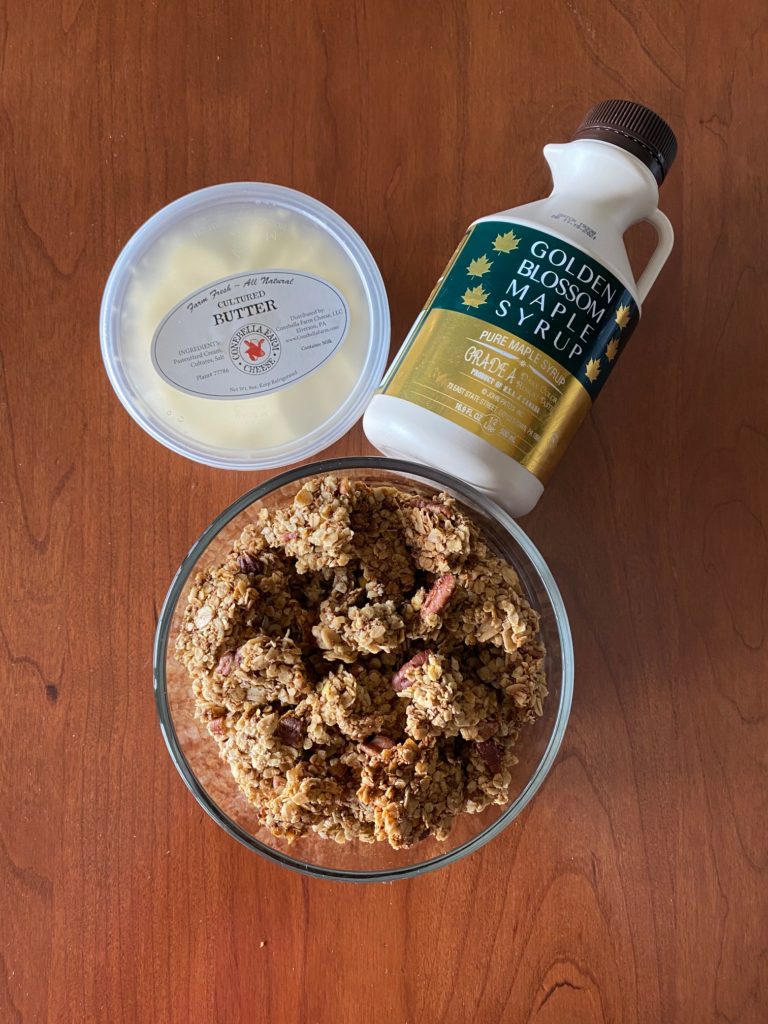 Then life got in the way and I stopped baking granola as often. I resorted to buying granola, which is fine except that I like to know what's in my food, and I like to use high quality ingredients.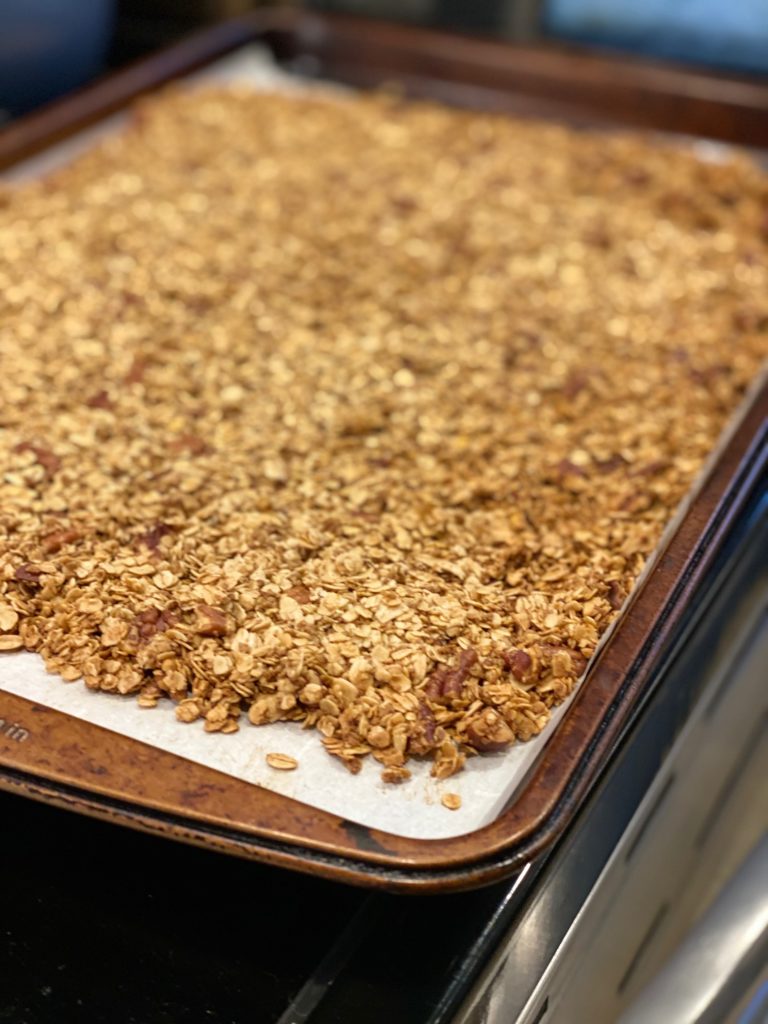 Most commercial granola uses more heavily processed oils like canola or palm oil. I've found that the best-tasting granola comes when you use butter, especially a good butter like Conebella Farm's Cultured Butter.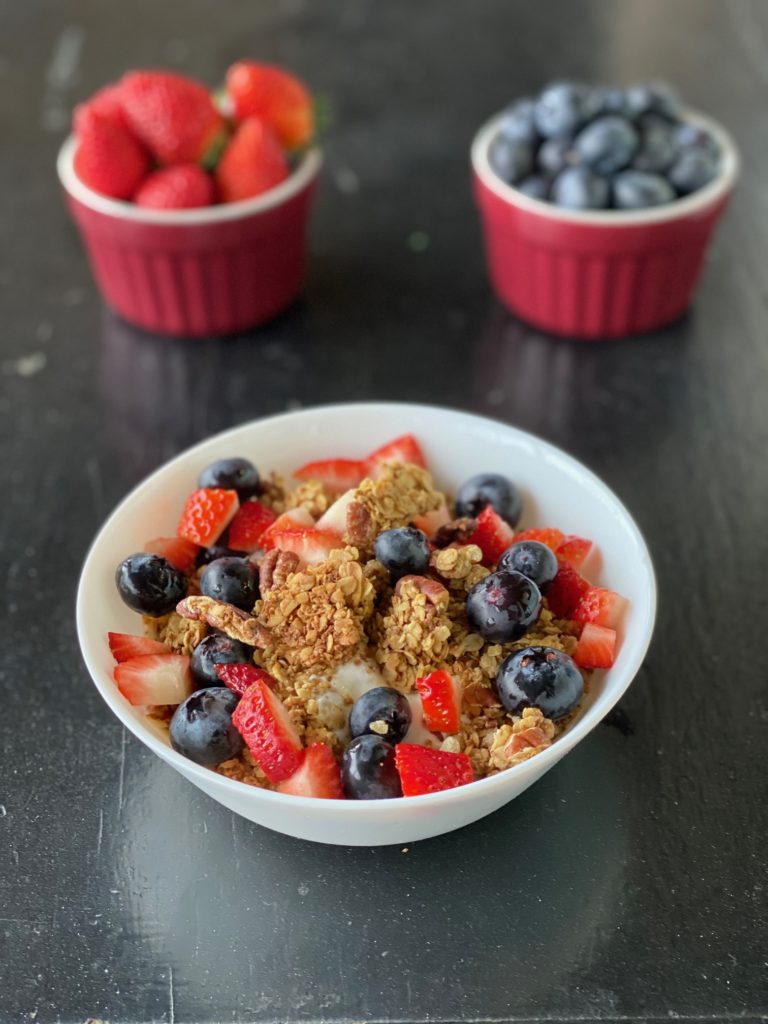 March is Maple Month, so it seemed fitting to share this Maple Pecan Granola recipe. I've always wanted to attempt tapping maple trees to make syrup, but until I do, I'll just enjoy the occasional winter drive through New England, pointing out tapped trees and sugar shacks!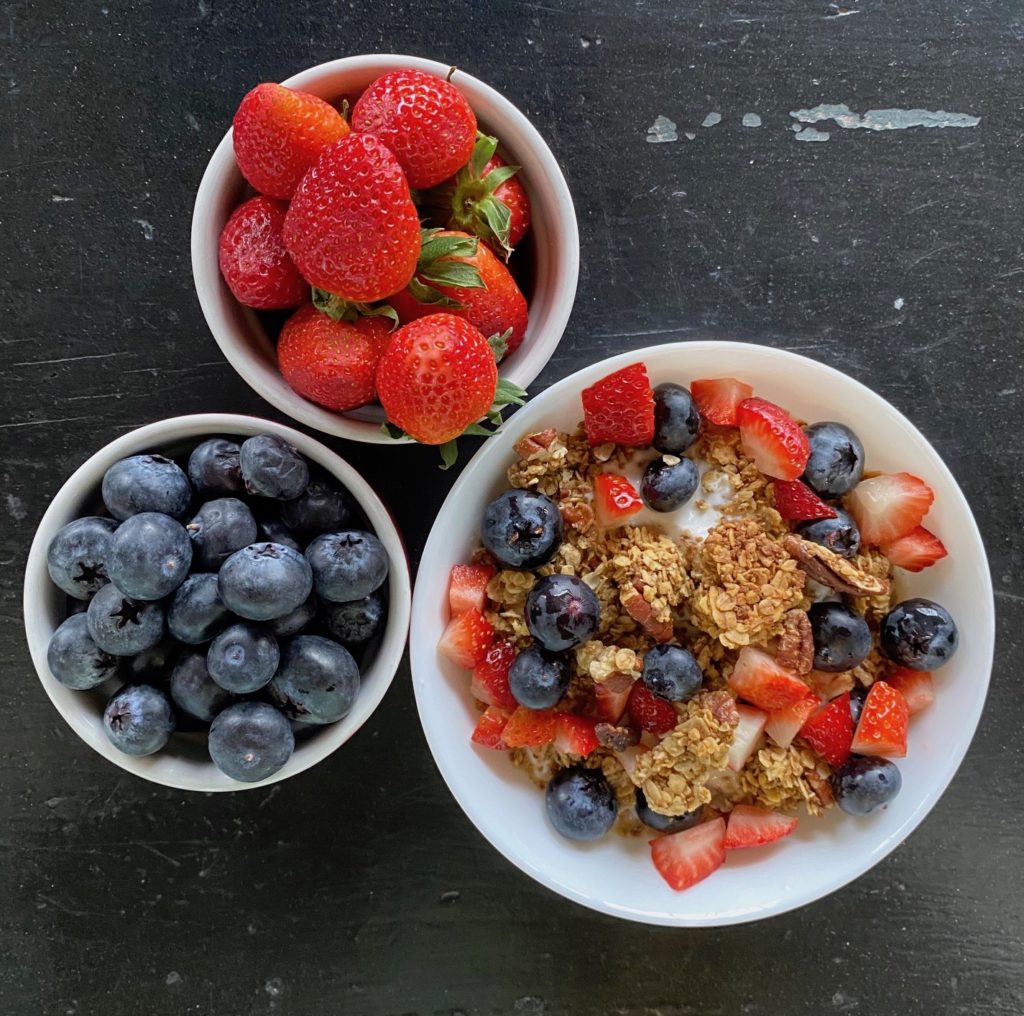 I've referred to this recipe as "Vermont Style Granola" after having a similar granola at a cafe in Vermont. This granola tastes incredible paired with any of our Greek Yogurts, though my favorite is just the plain with some fresh fruit.
Print
Crunchy Maple Pecan Granola
Prep Time:

15 mins

Cook Time:

45 mins

Total Time:

1 hour
4 cups

rolled oats

¾ cup

oat bran

1 cup

finely chopped pecans

⅓ cup

maple syrup

⅓ cup

honey (plus extra to drizzle)

2 Tbsp

. brown sugar (optional)

½ cup

Conebella Farm Cultured Butter

½ teaspoon

ground cinnamon

1 teaspoon

vanilla extract
Instructions
Preheat the oven to 275.°
Line one large baking sheet with aluminum foil or parchment paper.
Combine the oats, oat bran & pecans in a large bowl.
Melt the butter in a medium saucepan. Add the maple syrup, brown sugar, honey and vanilla extract. Bring to a simmer over medium heat, then pour over the dry ingredients, & stir to coat.
Spread the mixture out evenly on the baking sheets. Press into baking sheet. Drizzle with extra honey if desired. Bake in the preheated oven until crispy & toasted, about 30-45 minutes. Do not stir. Remove from oven and allow to cool completely before transferring to a different container.
Tip: If you want to make a chunky granola, press it into the pan very well prior to baking. Drizzle with honey. Do not stir during baking and allow to cool completely before removing from the pan. Watch it carefully and remove from the oven when it starts to brown.