One of my favorite things in summer is a cup of iced coffee in the afternoon. I recently learned the art of making ice cream at home too. So it wasn't long until I figured out that the two can be combined into one delicious treat.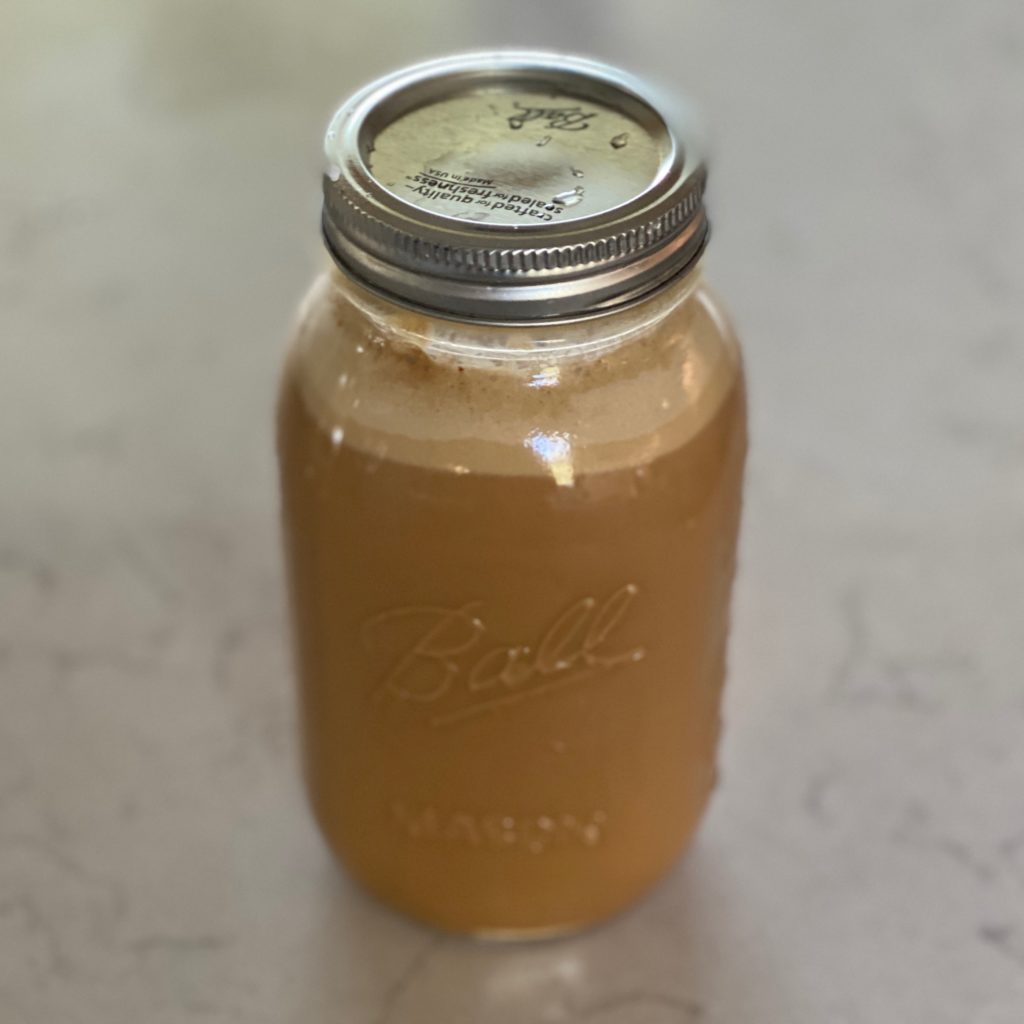 I'm pretty particular about my coffee and was really skeptical that I could like instant coffee until I found Mount Hagen Organic Instant Coffee. The flavor is smooth and even a little bit sweet. It's not bitter and it doesn't have that instant coffee taste! It makes a great, simple iced coffee and is delicious in ice cream. I buy it on Amazon. I made one batch with regular coffee for the afternoons, and one batch with decaf in the event we'd want it in the evening.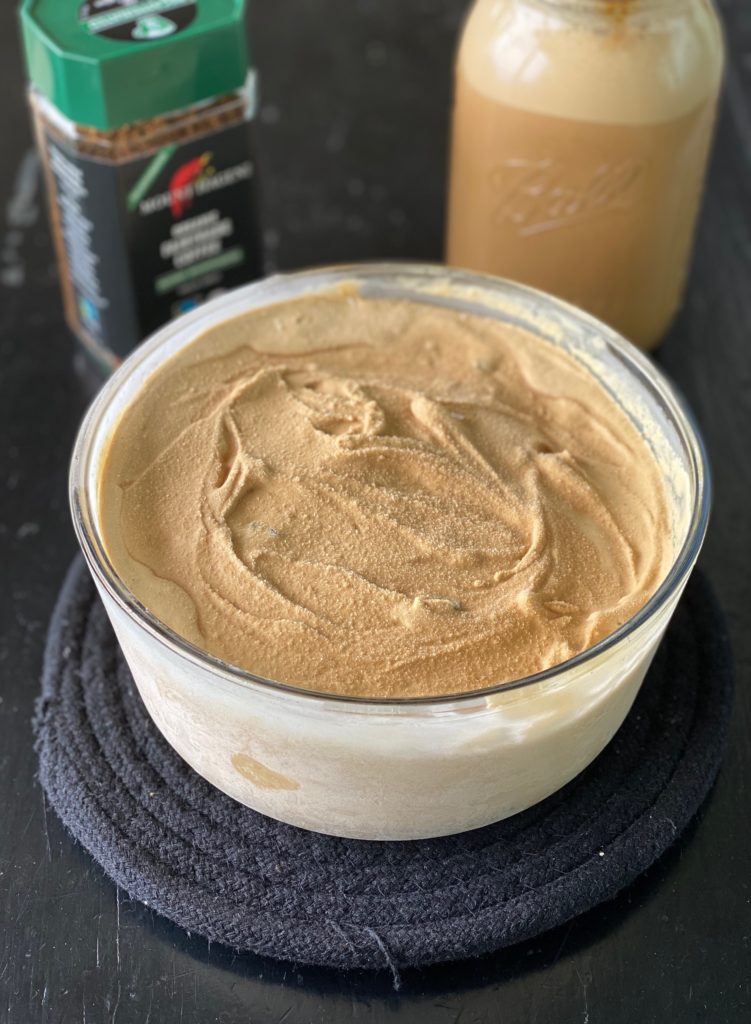 To make the coffee ice cream, you'll need good quality milk, cream, sugar, instant coffee and chocolate chips. Ice cream makers are easy to come by – I purchased a Cuisinart Ice Cream Maker off of Facebook Marketplace.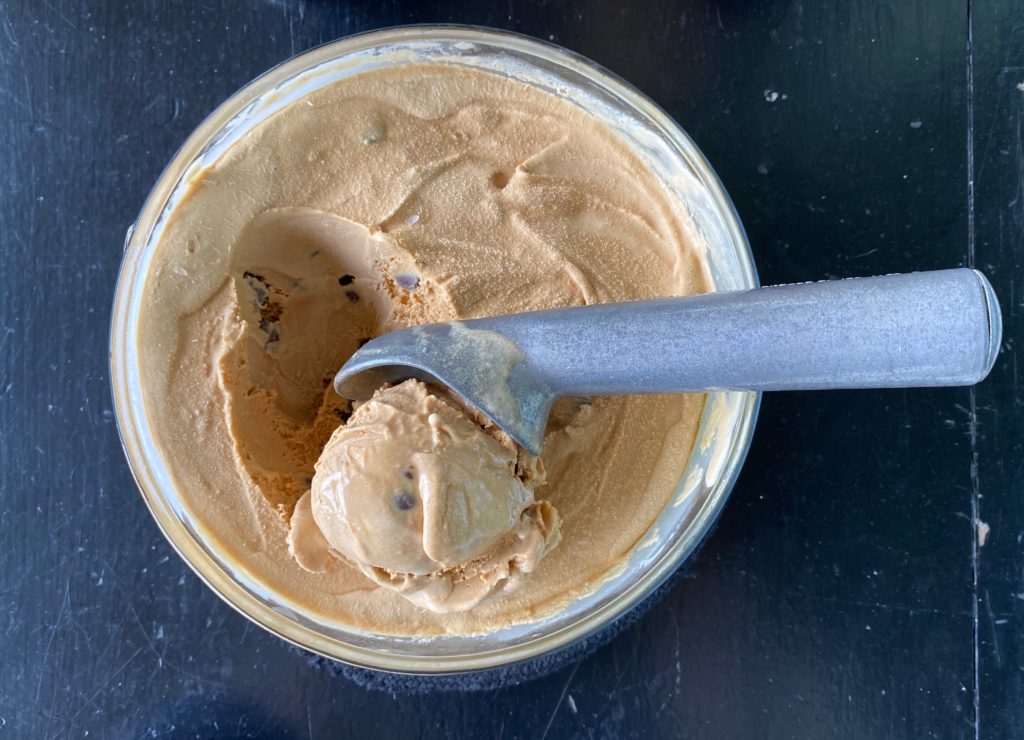 It takes a little bit of pre-planning as you'll need to place the bowl of the ice cream maker in the freezer a day before you make ice cream. You'll also need to let the sugar and coffee dissolve 2 hours prior to mixing it, and even after it's made, you'll probably want to freeze it further – although chances are you won't be able to resist eating some right away!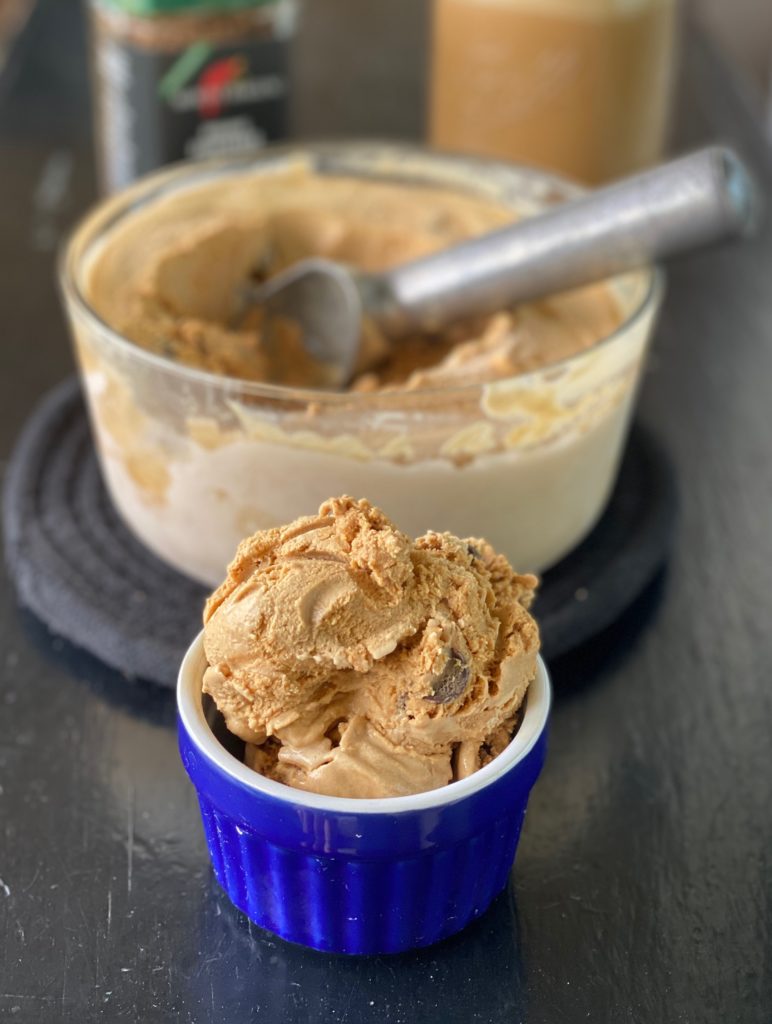 Print
Easy Homemade Coffee Ice Cream
1 1/2 cups

Conebella Farm whole milk

1 1/2 cups

heavy cream

1 cup

sugar

2

–

3

tablespoons regular or decaf instant coffee

1/2 cup

chocolate chips
Instructions
Place the bowl of your ice cream maker in the freezer 24 hours prior to making ice cream.
Two hours prior to making ice cream, mix the milk, cream, sugar and coffee together in a jar. Shake well to combine. Return to the fridge for at least two hours.
Prepare ice cream maker according to instructions. For a Cuisinart ice cream maker, turn it on first and then slowly add the cream mixture. Let it mix for 15-20 minutes, then transfer to a freezer-safe container. Freeze at least two more hours prior to serving.
I hope you can enjoy this delicious summer treat soon! Visit our Farm Stand daily from sunrise to sunset to pick up a gallon of farm fresh raw milk.