When summer rolls around, I find I often need to bring sides like pasta salad or coleslaw to a picnic. This easy recipe for Italian Pasta Salad with Conebella Farm Garlic & Chive Cheddar would be a great salad to bring to your next barbecue, such as a 4th of July gathering! You could use our Garlic & Chive Cheddar, Colby Dill, Sharp Cheddar or even cheese curds! I used Italian dressing, some freshly chopped veggies and penne pasta. I'm not a fan of super cold pasta salad, so I actually serve it when the pasta has cooled to about room temperature.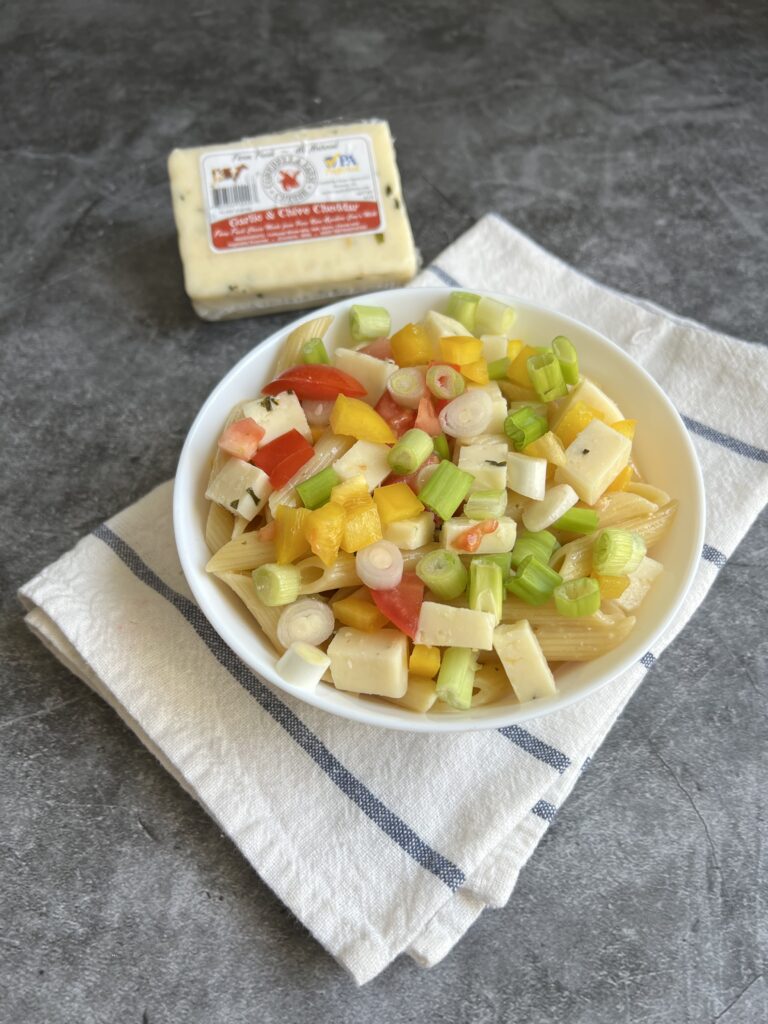 Print
Pasta Salad with Garlic & Chive Cheddar
1 16oz box Penne or Rotini Pasta
Your favorite Italian dressing (I used Olive Garden Italian)
4–5 green onions, sliced
1 yellow pepper, diced
1 tomato, diced
1 8oz package your favorite Conebella Farm Cheese or Cheese Curds, diced
Instructions
Cook pasta according to package directions. Cool to room temperature or cool all the way in the refrigerator if you prefer. Add salad dressing to taste. Add vegetables and toss to coat everything in the dressing. Add the cheese. Serve and enjoy!