A few weeks ago I decided to make plans to eat at least one large serving of salad every day, no matter what. I know I need to eat more vegetables, but unless I actually make a plan, I'm likely to fall into old habits of eating food that's a little easier to prepare.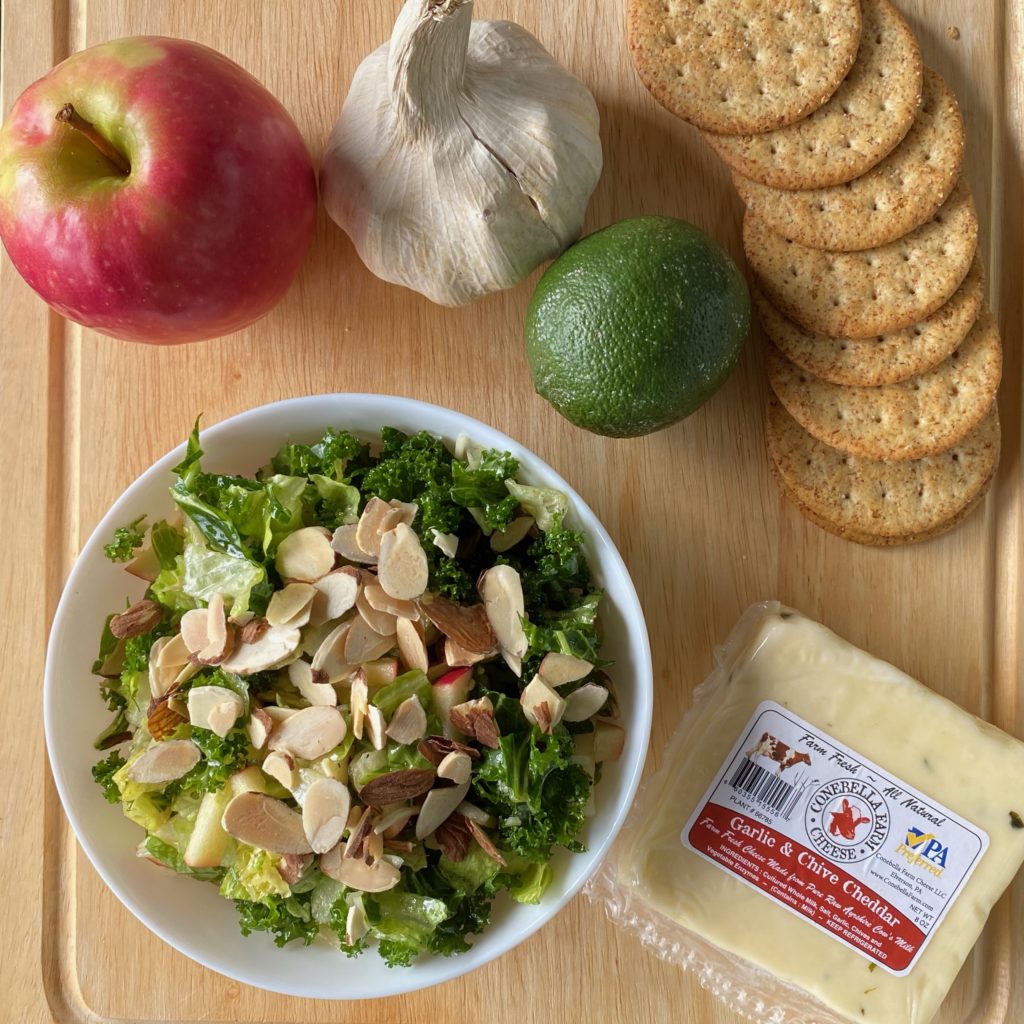 Kale especially is a vegetable I've avoided because, let's face it: it doesn't exactly taste like candy. But, when prepared right it can be delicious. My favorite way to eat dark leafy greens is to pair it with a lighter green, more crunchy lettuce like romaine or iceberg. Then, it's all about the dressing and the other salad ingredients. A good homemade dressing in my opinion includes fresh squeezed citrus, honey or maple syrup, olive oil, freshly pressed garlic, salt and pepper. Start with a base like this and add fresh herbs to take the dressing in a bold new direction.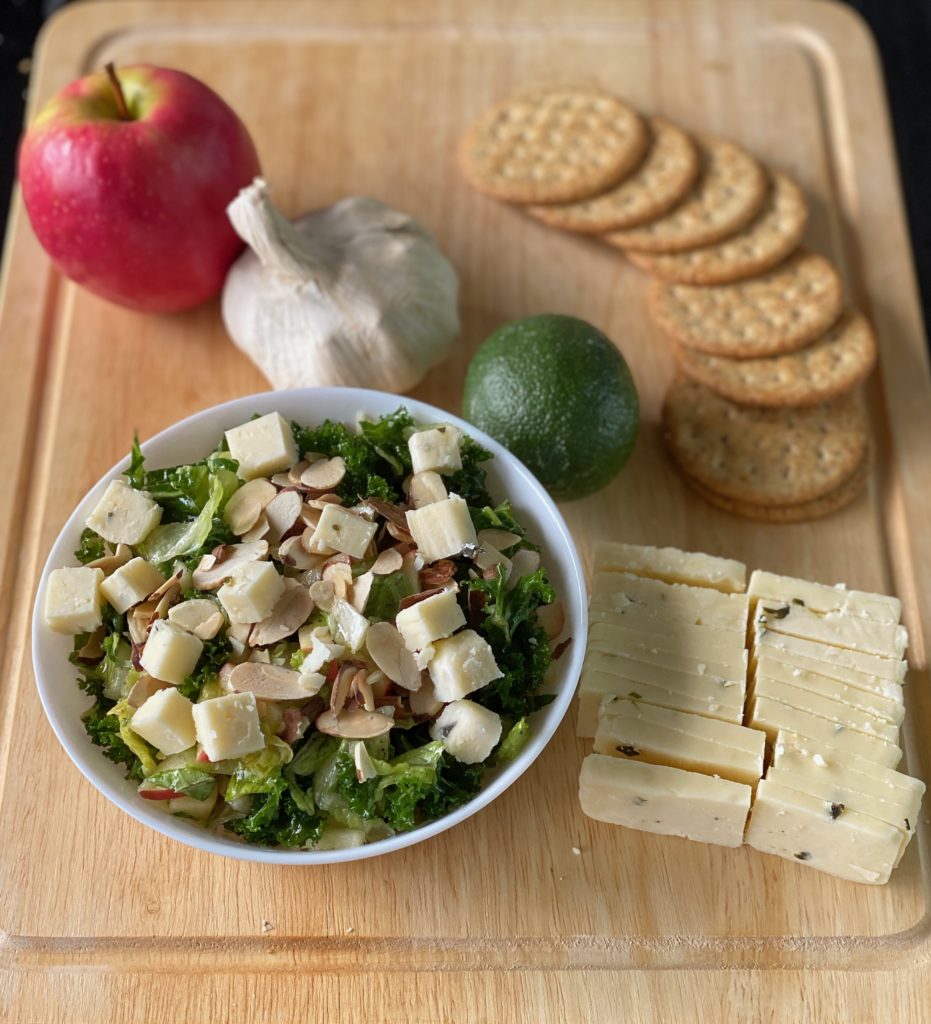 This delicious salad includes a bed of finely chopped kale and romaine, a robust dressing described above, toasted almonds, diced apples and Conebella Farm Garlic & Chive Cheddar.
Grab the ingredients and make this awesome salad!
Crunchy Kale Salad with Garlic & Chive Cheddar
Juice of 2 limes

3/4

cup

extra-virgin olive oil

1/4 cup maple syrup

2 

cloves garlic, minced

Salt and pepper to taste

6 

ounces washed and dried kale leaves, stems removed (weighed after trimming)

6 ounces washed and dried romaine lettuce

4 oz.

Conebella Farm Garlic and Chive Cheddar, diced

1 Pink Lady apple, diced

1/2 

cup sliced almonds
In a small bowl, mix together the dressing ingredients: lime juice, olive oil, maple syrup, minced garlic, salt and pepper.
In a large bowl, use kitchen scissors to finely chop the kale and romaine lettuce. Toss with dressing to coat. Add the diced apples, Garlic & Chive Cheddar and sliced almonds.
Serve and enjoy!