You know how it goes. If your feet hurt, your whole body hurts. Healthy feet give us a foundation to walk on.
Cows feel the same way, so we have a professional hoof trimmer who visits the farm every other month to care for our cows' hooves. This is very important because, like human fingernails, cows' hooves are growing all the time and some cows' hooves grow faster than others. The length of the hoof affects how the cow walks and can even impact the bone structure of its legs, which in turn affects the cow's lifespan. The rear feet are particularly crucial because the back legs support the majority of the animal's weight.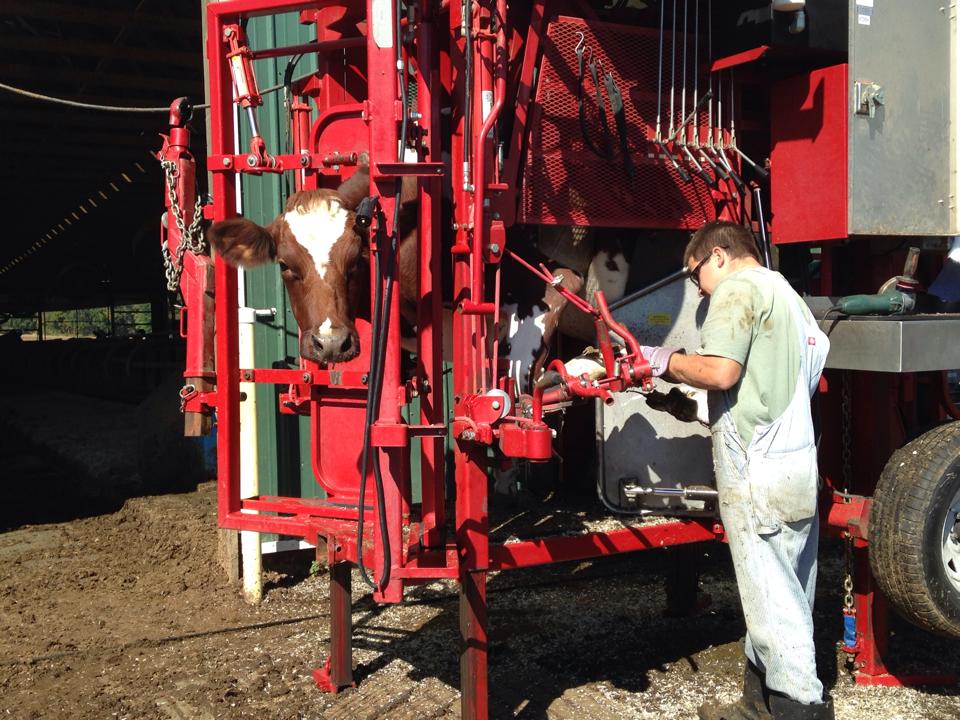 Early in October, it was mani-pedi day on the farm again. On this hoof care day, the hoof-trimmer, who has been through hoof-trimming school and thoroughly understands cows' hoof structure, comes to the farm for six hours to care for the cows' feet. He uses the machine you see Peacock enjoying here. This "beauty treatment" makes the cows feel better, promotes their health, and can even lengthen their life span. Healthy feet means happy cows!