April is one of those months when you desperately want to exchange winter clothes and comfort foods for lighter options, but some days remain too chilly for that to be a reality. I recently made this recipe for cheesy, pull-apart cheddar garlic bread which would pair well with either a hearty soup or a lighter salad meal with grilled chicken. Any one of Conebella Farm's Cheddar or Colby cheeses would work well in this recipe.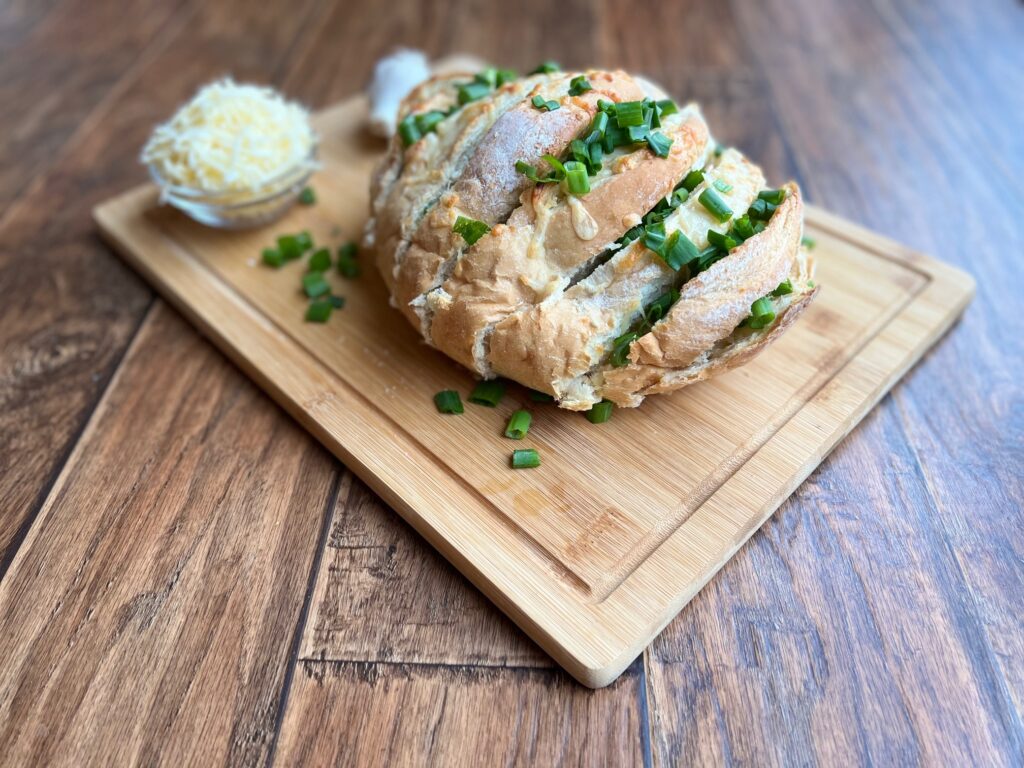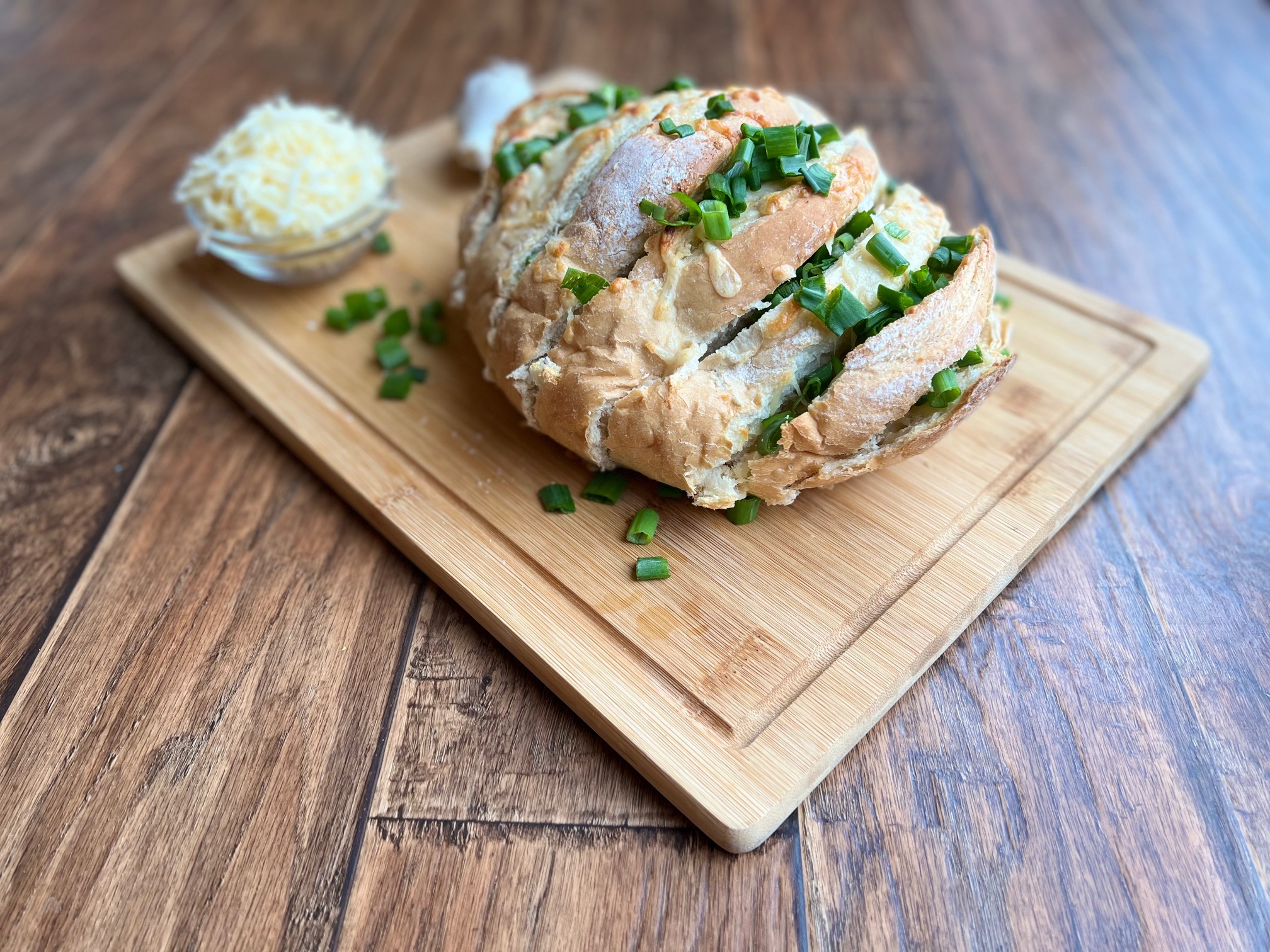 I used plain cheddar, but equally good in this recipe would be:
Colby
Smoked Colby
Italian Colby
Sharp Cheddar
Garlic and Chive Cheddar
Italian Cheddar
Smoked Cheddar
Smoked Jalapeno Cheddar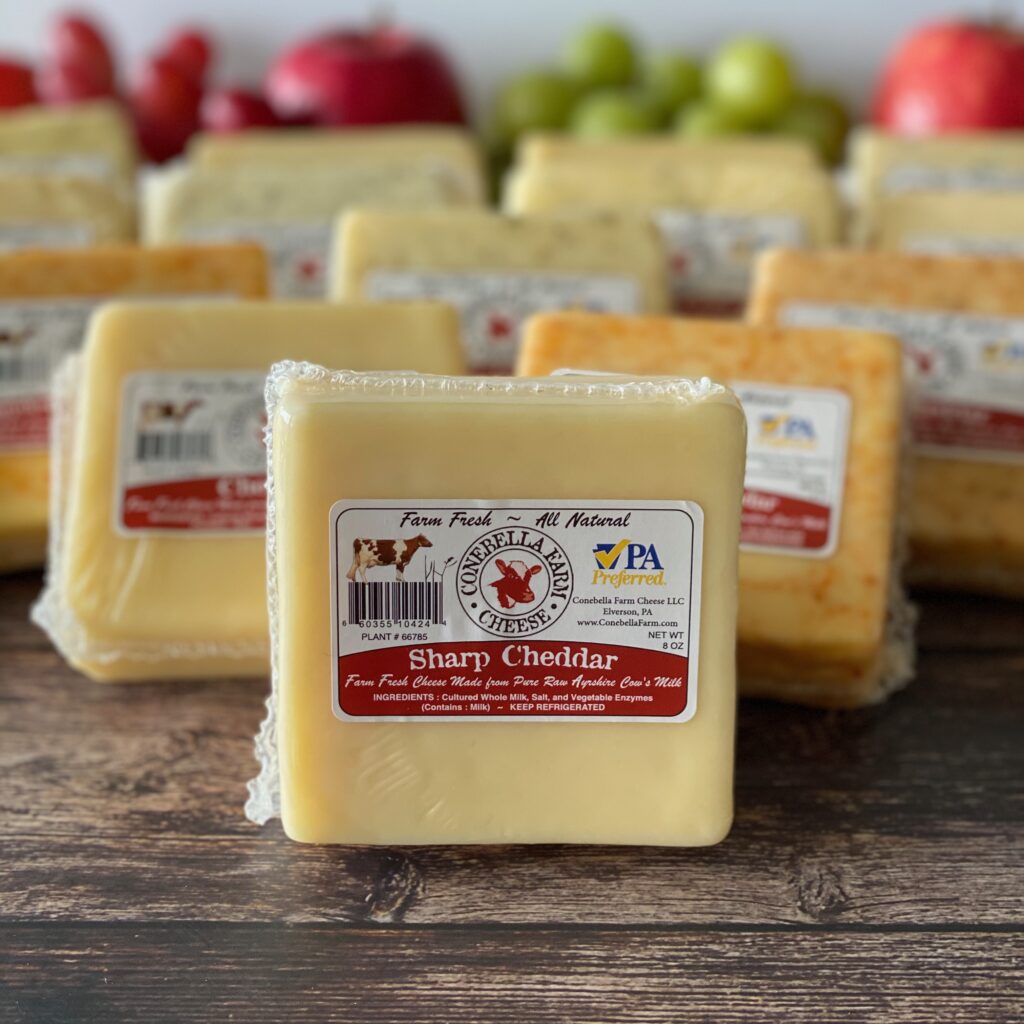 Additionally, you could use a cheese spread in place of butter and shredded cheese. For that, I'd recommend using one of the following cheese spreads:
Cheddar Spread
Garden Garlic Cheddar Spread
Jalapeno Cheddar Spread
Bacon Cheddar Spread
Shop our website to order your favorite items! Shipping is available from November until April or May (while the weather is cooler) or you can place orders for pick-up at a local farmers' market year round.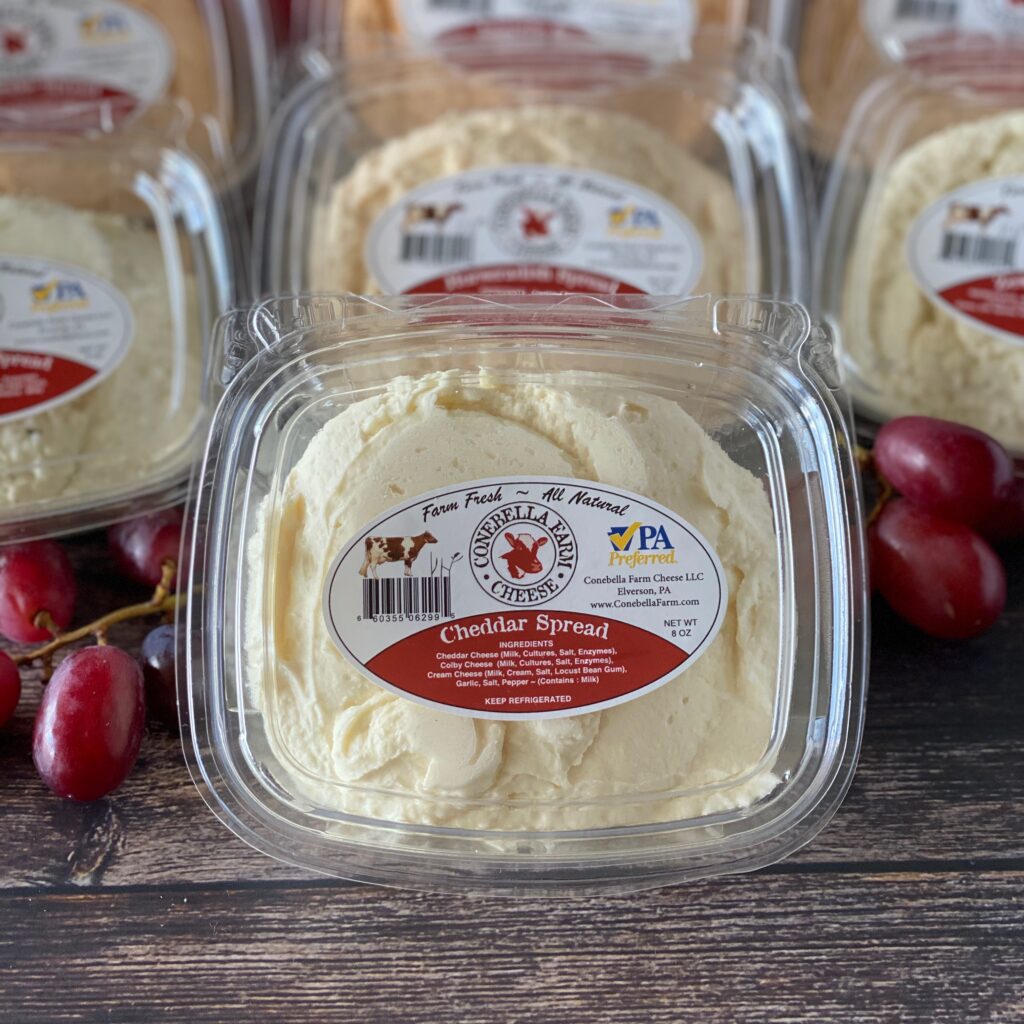 To make the recipe, I bought a good quality hearty and crusty loaf of bread. You could use something similar, or really any good freshly baked bread would work. I sliced it in generous size slices about ¾ of the way down, then I buttered in between each slice. Next, I sprinkled it with garlic powder and shredded some Conebella Farm Sharp Cheddar to stuff in between each piece. Then I covered it loosely in tin foil and put it in a preheated oven at 400 degrees for about 10 minutes until the bread was toasty and the cheese on top was slightly golden brown. Finally, I sprinkled it with freshly chopped green onions and served it.
Cheesy Pull-Apart Garlic Bread
Ingredients
1 loaf of bread
3/4 cup shredded cheddar or colby cheese
2-3 tbsp butter (room temperature)
1 tsp garlic powder
1/4 cup diced green onions
Instructions
Preheat oven to 400 degrees.
Slice bread in thick slices 3/4 of the way down
Spread the butter generously on the bread slices. Sprinkle the garlic powder down in each slice, then sprinkle the shredded cheese in between the bread slices and a little bit on top of the bread.
Wrap the bread most of the way (except for the top portion) with aluminum foil and place in preheated oven for about 10 minutes until the cheese is melted in between the bread slices and golden brown on top.
Just prior to serving, sprinkle with green onions. Serve and enjoy!