When grilling season rolls around, one of my favorite recipes is cheesy potatoes sliced and grilled in tin foil. However, since I often don't have enough space to grill the potatoes along with everything else I want to grill, I came up with a new way to enjoy cheesy potatoes: baking them in the oven.
This recipe is super versatile! It can be made with red potatoes, Yukon Gold potatoes or Idaho potatoes. I chose diced Idaho potatoes this time since that's what I had, but I usually make it with sliced red potatoes. If you choose to grill it, just put the potatoes in thick, non-stick tin foil and grill on low for 25-30 minutes.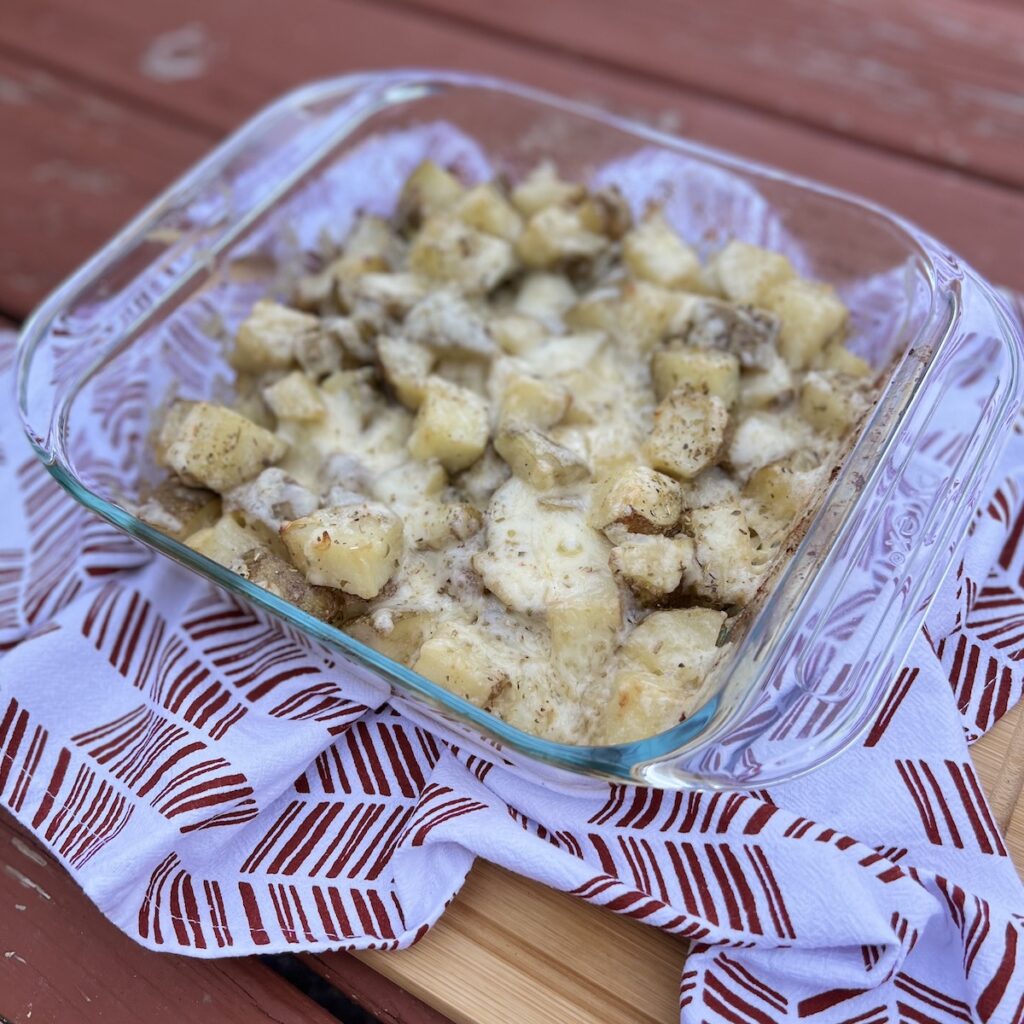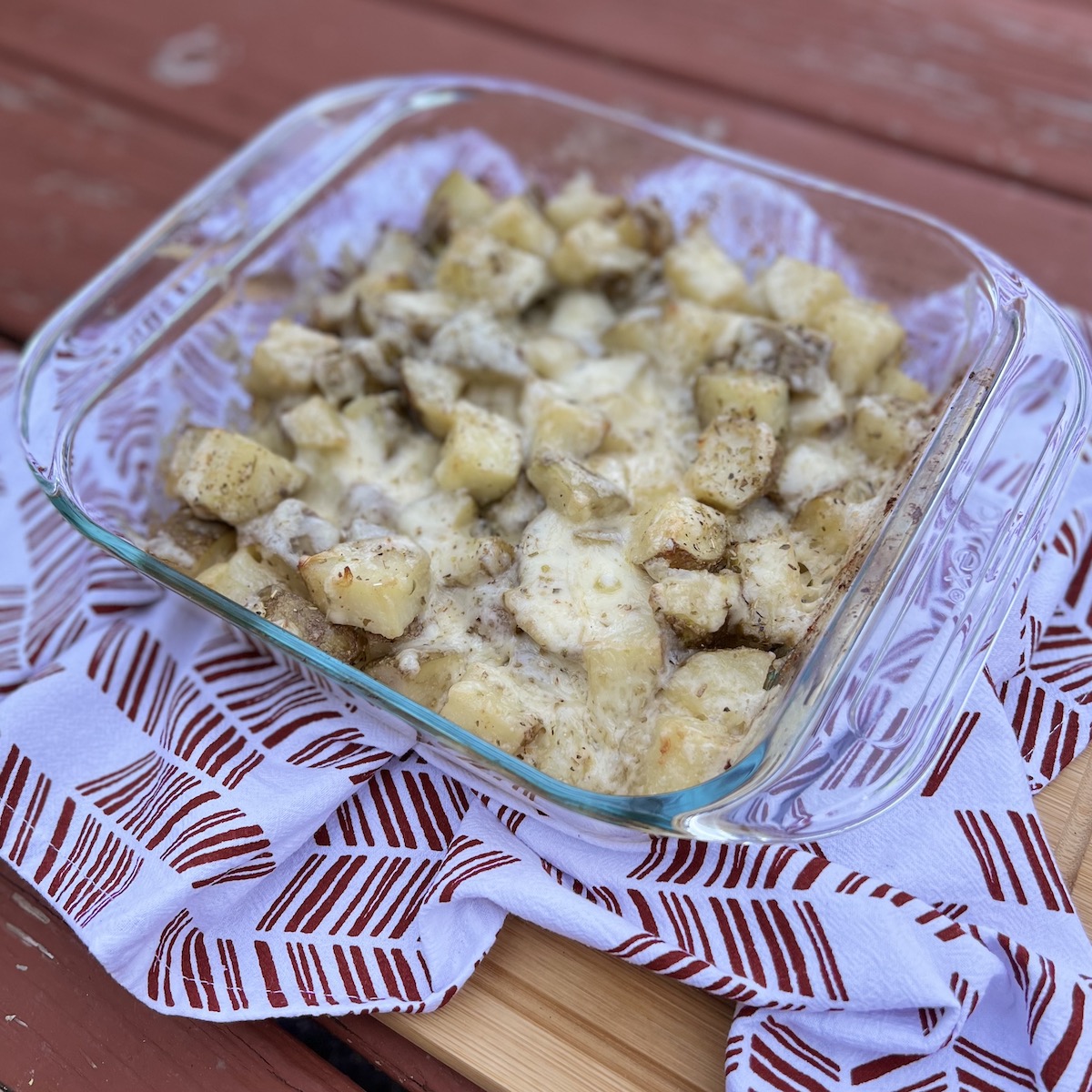 When it came to deciding what cheese to use in this recipe, I knew my family would love Sharp Cheddar. One of Conebella Farm's rich and creamy flavored cheddar or Colby cheeses would also be delicious.
All the recipes I make get taste-tested by my family to make sure they are good enough to share. My husband LOVED these potatoes. I asked him to rate it on a scale of 1-5 and he said "10!"
Although we didn't have much in the way of leftovers, we ate the rest the next day with our scrambled eggs. Yum!
Here's the recipe:
Ingredients
About 7-8 medium Idaho potatoes
3 Tbsp Butter
1 Tsp. Salt
1 Tsp. oregano 
2 Tsp. garlic powder
1 Clove minced garlic
¾ Cup Conebella Farm sharp cheddar or Italian Cheddar
Instructions
Preheat the oven to 450 degrees. Place the butter in a glass casserole dish and let it melt for a few minutes while the oven is preheating. 
Wash and dice the potatoes. Place them in the casserole dish. Sprinkle with salt, oregano, garlic powder and minced garlic and toss to coat with the melted butter.
Bake them (without the cheese) for about 30 minutes, stirring halfway through. Add the cheese and bake approximately another 10 minutes, until the cheese is melted and potatoes are crispy.
Serve with your favorite summer grilling recipes!