Breakfast sandwiches are perfect for any meal of the day. I'll gladly have one for breakfast, lunch or dinner. They are so easy to make, especially if you pre-cook the bacon and keep it on hand. Plus, using Conebella Farm Cheese such as the rich and creamy Colby cheese takes this sandwich to the next level.
Have a busy morning coming up? Pre-cook the bacon and eggs the night before and store it in the fridge. Then just toast the English muffin, reheat the bacon and eggs (in the microwave or stove top), slice some Conebella Farm Colby cheese on top and assemble your sandwich! If you don't have time to eat it at home, wrap it in some tin foil for an easy on-the-go breakfast.
Or if you need a quick weeknight meal or lunch option, breakfast sandwiches are where it's at! Plus, using any of Conebella Farm's cheese will make this sandwich go from ordinary to extraordinary. We recommend our Colby cheese since it's very mild and creamy, but you can use any of our cheeses, cheese curds or spreads!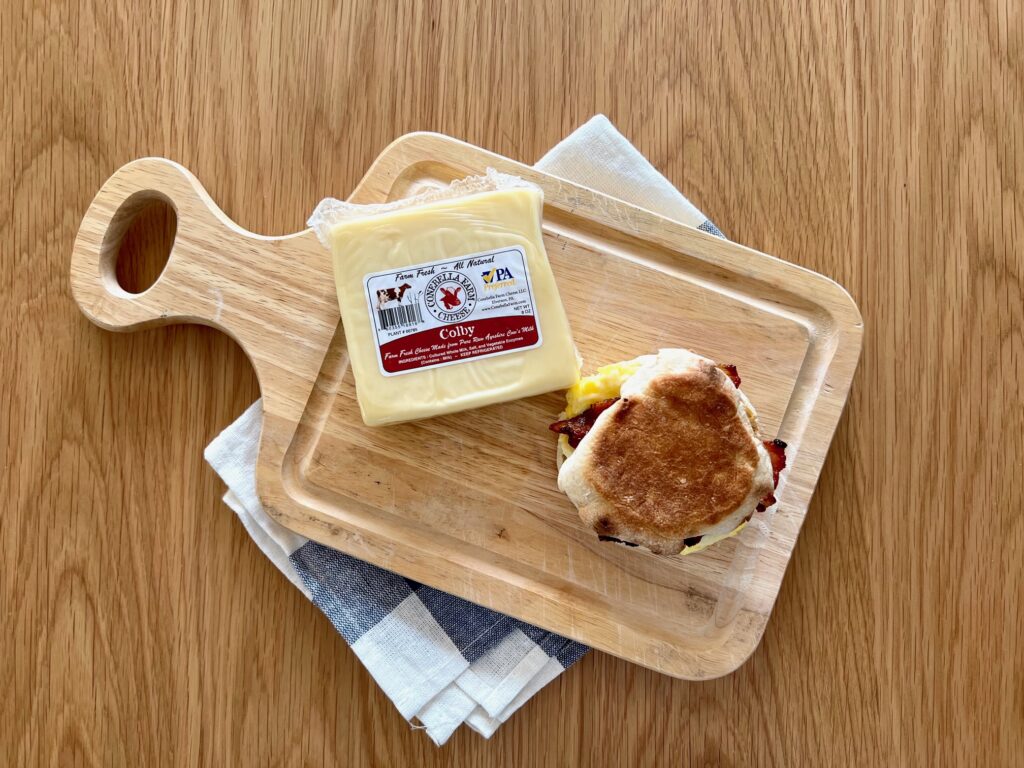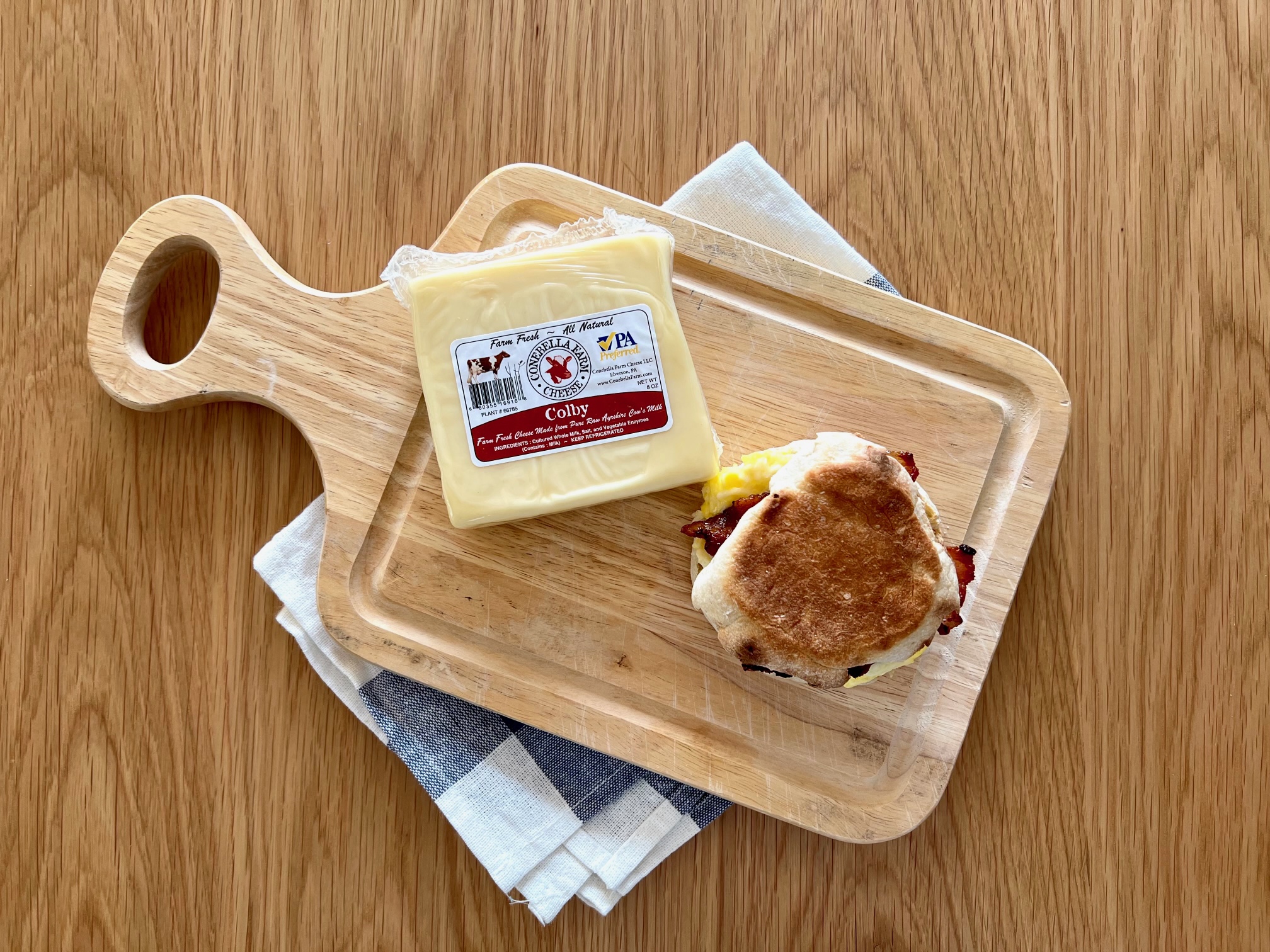 Here's what you need to make it:
Colby Cheese Breakfast Sandwich
Ingredients
Makes 1 sandwich
2 eggs
1 slice bacon, cut in half
2 thin slices Conebella Farm Cheese (cut in half)
1 English Muffin
Instructions
Cook bacon in a small saute pan on medium low heat until it reaches the desired crispiness.
Remove from pan, drain off most of the oil, reserving some to cook the eggs.
Crack two eggs into the pan and fry until the whites are cooked and the yokes reach your desired doneness. Add cheese and let it melt on the pan.
Meanwhile, place the English muffin in a toaster and toast until golden brown.
Assemble the sandwich with the English muffin, egg, cheese and bacon - and enjoy!