Grilled cheese makes me think of my five-year-old niece. Since I am living with my husband's family right now, I often get to see this sweet bundle of energy when she comes over a few times a week for one-on-one schoolwork time with her "Grammy," my husband's mom. Around noon, they take a break from schoolwork and Grammy makes grilled cheese.
In my adult quest for gourmet flavor combinations, sometimes I forget that kids often just like things simple. I want to add raspberry jam and bacon to my grilled cheese; kids just want the regular old cheddar, bread and butter. That simple mix is a classic for a reason, and I know I can't pass it up either when my mother-in-law makes her classic grilled cheese with a side of carrot soup or baked potato soup on a rainy day.
So, this month, I am sharing a gourmet grilled cheese I would make for myself, and the kind I might make for somebody who just took a break from practicing her addition flashcards.
Because it can be tricky to get aged cheddar to melt just at the time the bread is reaching peak toastiness, I suggest that in the kids' version, you mix Conebella Farm cheddar with a soft cheese like Brie, as suggested on an America's Test Kitchen episode.
For the version a kid might call "weird grown-up food" and I would call "fancy deliciousness," I decided to use mozzarella because Conebella Farm has just launched NEW fresh mozzarella! (And cheese curds, so you can have some of those on the side!)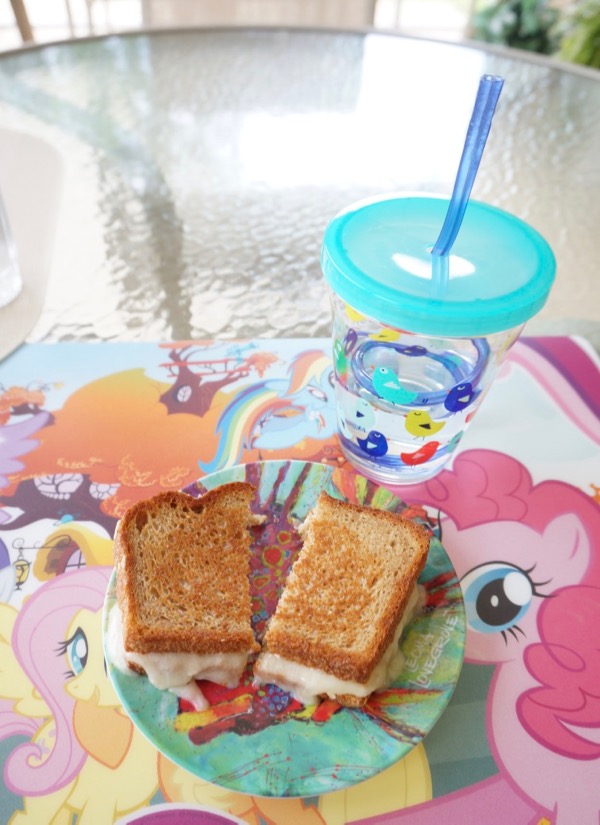 Print
Grilled Cheese for Kids
2/3 cup

shredded Conebella Farm Cheddar

1/3 cup

cubed Brie or Camembert cheese

1/2

to

1

tablespoon milk

4

pieces favorite bread
butter for pan
Instructions
Blend cheddar and soft cheese in a blender or food processor and add just enough milk until the mixture is spreadable.
Spread on bread and grill on buttered skillet.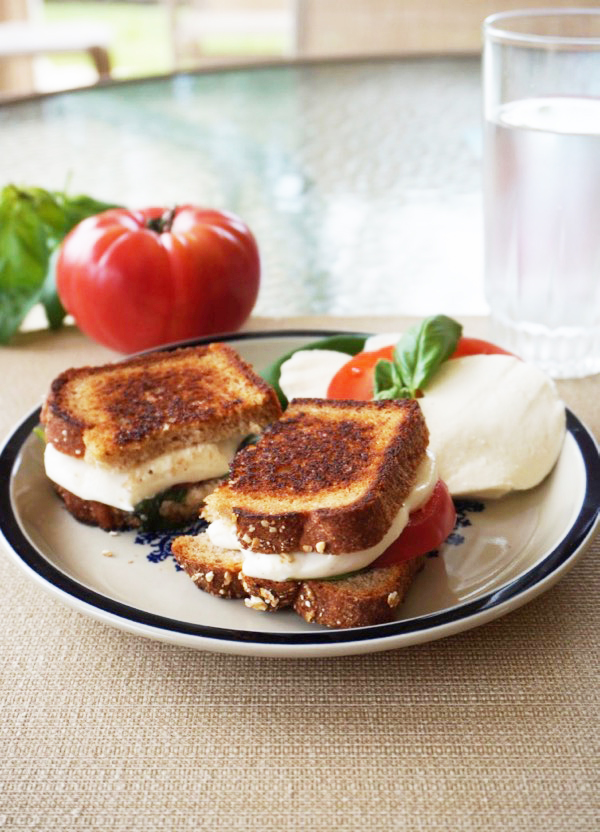 Print
Caprese Grilled Cheese
2

slices Conebella Farm Fresh Mozzarella

2

tomatoes

2

basil leaves

2

slices bread
butter for pan
Instructions
Top bread with mozzarella, tomatoes and basil.
Grill in a buttered pan.
SaveSave