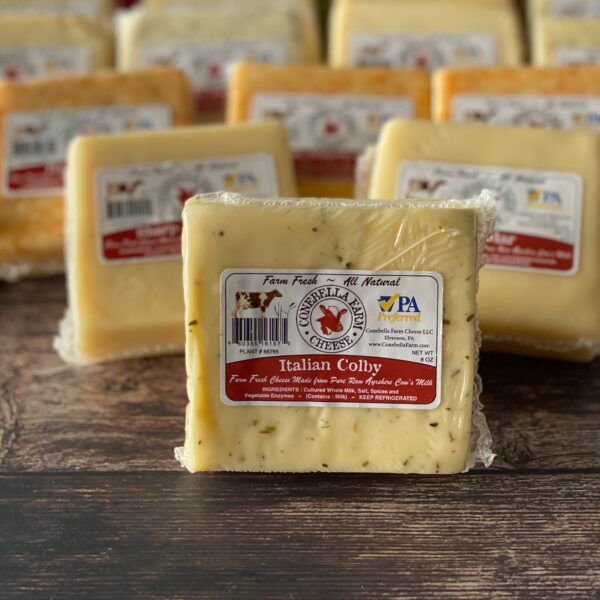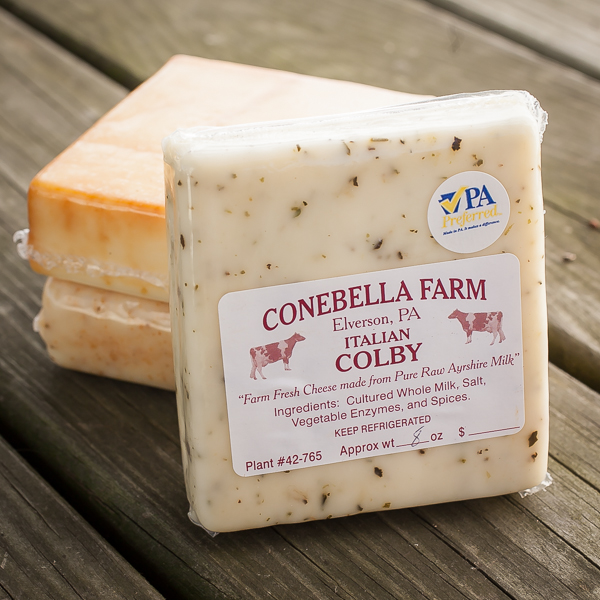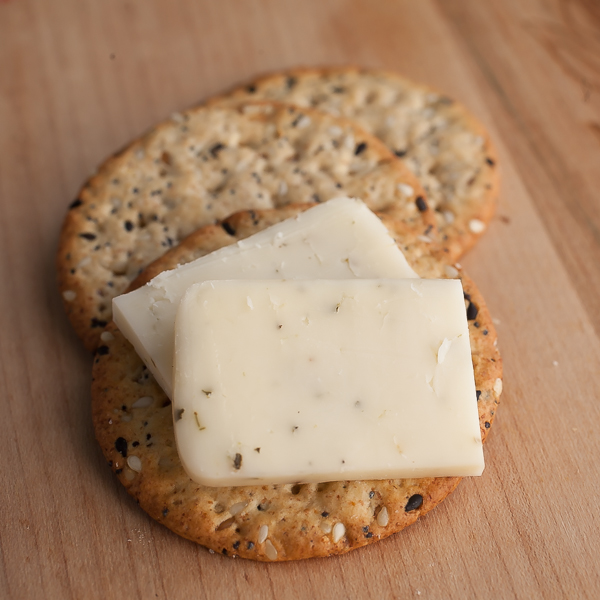 Italian Colby
$5.00
Farm fresh Italian Colby made from raw Ayrshire cow's milk and seasoned with classic Italian spices. Ayrshire milk is known for its high butterfat content and creamy texture. 
Ingredients: Cultured Whole Milk, Salt, Spices and Vegetable Enzymes
Italian Colby cheese is a mild cheese made with our fresh milk from our Ayrshire cows.
Net weight 7 oz.